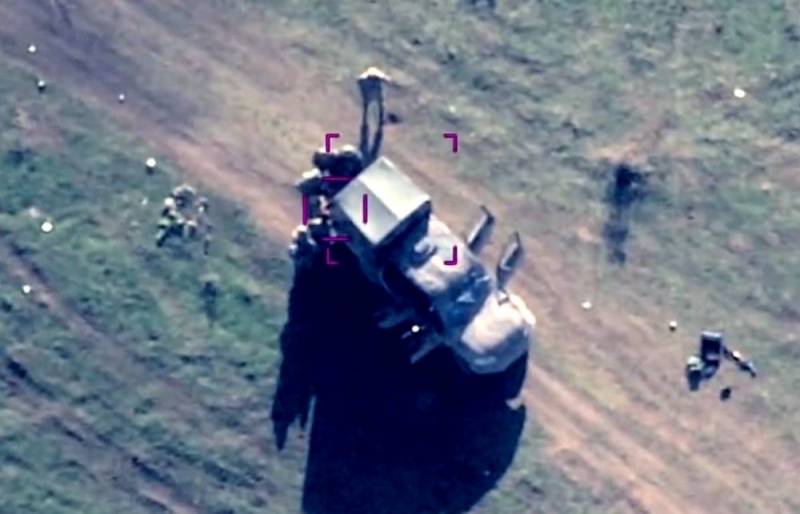 From the conflict zone in Nagorno-Karabakh, information is received from the warring parties. It was reported from Baku that the Azerbaijani army made a breakthrough in the southern sector of the front and, overcoming enemy resistance, took control of vast territories adjacent to the border with Iran.
As evidence, the Azerbaijani Ministry of Defense published new footage of the defeat of Armenian troops from drones. The videos presented, dated October 17, 2020, show the destruction of a large number of enemy personnel and armored vehicles.
On October 20, Azerbaijani leader Ilham Aliyev said that the Azerbaijani Armed Forces entered the city of Zangelan. In addition, Aliyev spoke about the course of the "counter-offensive operation" and
listed
a large number of captured and destroyed Armenian military
equipment
.
After that, the Azerbaijani side published a map of military operations in Nagorno-Karabakh. The upper part of the presented map raises questions, since little is known about what is happening in the northern sector of the front.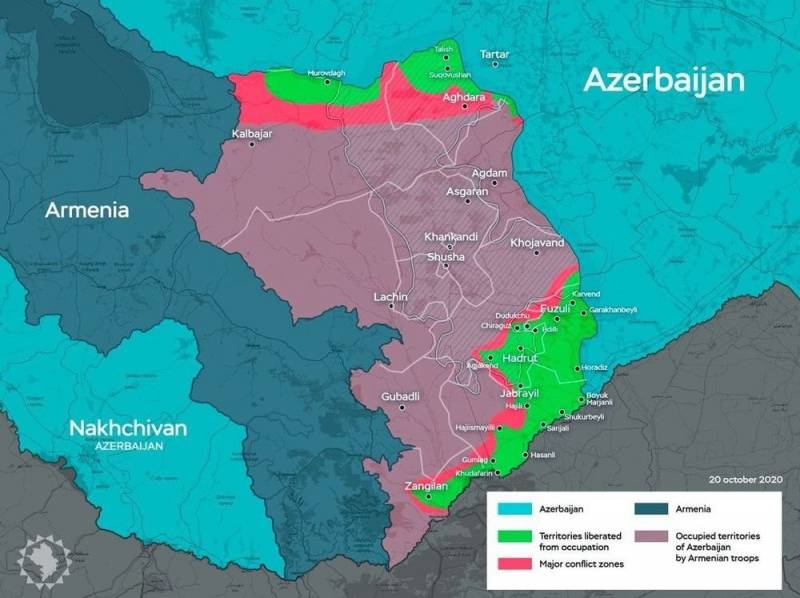 However, the success of the Azerbaijani army in the southern sector of the front is indisputable. There are questions about some settlements, but in general the information is confirmed by an independent interactive map. The advancement of the Azerbaijanis is obvious.
At the same time, the Armenian Defense Ministry informed the public that on October 20, the Azerbaijani Armed Forces began a retreat in the southern direction under the pressure of Armenian troops.
In the southern direction, in the area of ​​the Khudaferin reservoir, the enemy retreats, suffering heavy losses
- specified in the department.
We warned you would go to hell
- added from Yerevan, but did not provide evidence.