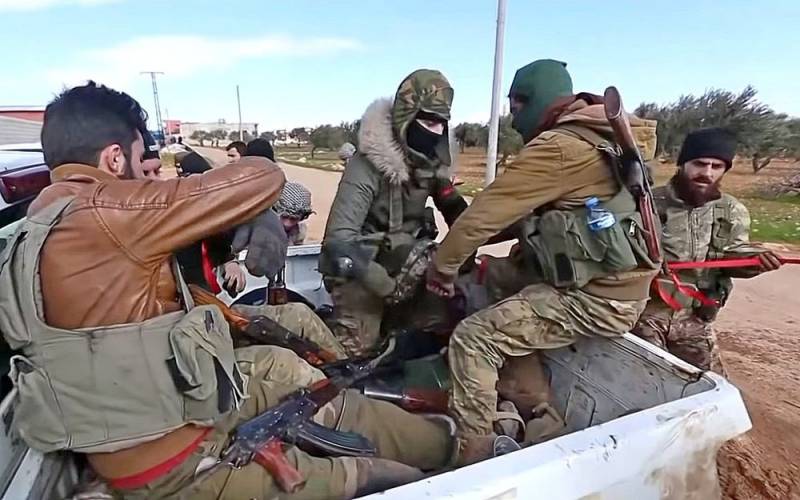 On October 8, 2020, CSTO Secretary General Stanislav Zas stated that the appearance of militants from Syria and a number of other countries was recorded in Nagorno-Karabakh. The head of the regional international organization said this in an interview with the TV channel
RT
.
It is difficult for me to judge the scale and organization of the transfer of militants to the zone of the Karabakh conflict. <...> Of course, this does not benefit the normalization of relations between the parties and presents a certain challenge for the organization
- said Zas.
It should be noted that on October 1, the Armenian parliament officially applied to the CSTO PA Secretariat in order to begin the process of depriving Afghanistan of the observer status in this organization. According to Yerevan, this is due to the fact that Kabul
has
assistance to joint aggression of Azerbaijan and Turkey against Nagorno-Karabakh.
In turn, the militants deployed to Azerbaijan complain about low salaries and high mortality rates at the front with the NKR. As the Asia Times learned from Hong Kong, Ankara began recruiting militants in Syria three weeks before the start of Baku's "counter-offensive" operation in the region. The militants told the publication that in Libya they were paid more money. Registration of those wishing to go to "help" Azerbaijan in the pro-Turkish groups in northern Syria has been under way since September 6.
For example, Khaled, a 20-year-old Syrian from Homs, was hired by the Malik Shah brigade two weeks before the outbreak of hostilities in Nagorno-Karabakh. On September 14, a detachment of 25 militants was taken by bus to the Turkish city of Kilis. There they underwent a medical examination. Then they were divided into two groups. The first one went by car to Gaziantep, and the second one - by plane through Istanbul to Baku.
I wanted to go to Libya, but the commander told me that the recruitment had stopped and I could go to Azerbaijan. They promised to pay a salary of $ 1,5 thousand a month. This is $ 500 less than in Libya. The commander explained that in Azerbaijan they will pay less, since this war does not need Qatar
Khaled explained.
In addition, Khaled was promised that if he dies, his family will receive $ 100, and if he is injured, he will be paid $ 7. At the same time, the relatives of some of the dead militants refused to communicate on record because of fears of losing compensation.