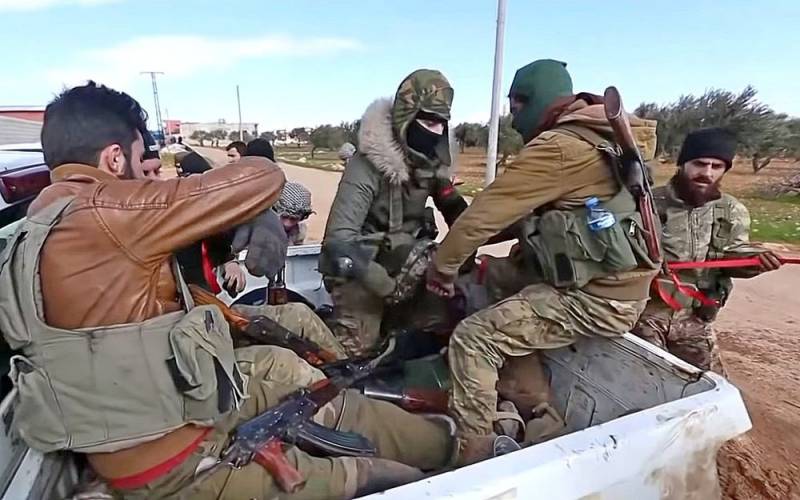 According to the data of air navigation resources, air traffic has suddenly increased in recent days between Azerbaijan and a number of states on whose territory there have been armed conflicts for a long time.
If we talk about the western direction, then on September 30, 2020, the first flight of the Libyan airline Buraq Air took place on the Tripoli (Libya) - Baku (Azerbaijan) route. On October 2, 2020, another flight (UZ218) took place on the same route. An aircraft with registration number BRQ218 arrived in the Azerbaijani capital. Previously, none of the airlines operated such flights.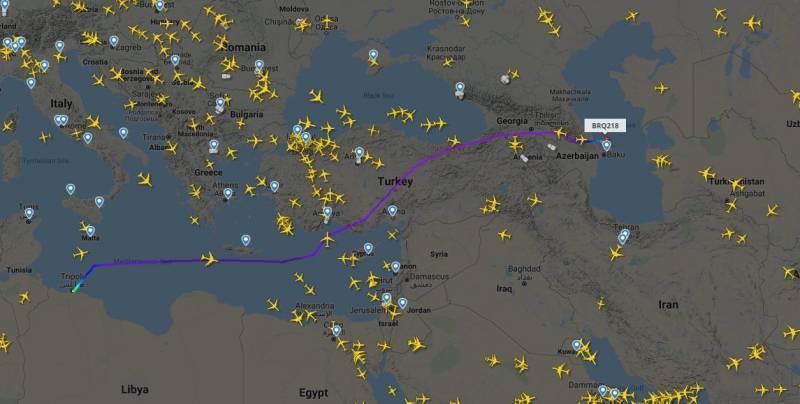 At the same time, An-124-100 Ruslan transport aircraft of the Ukrainian airline Antonov Airlines flew from the eastern direction from Afghanistan to Azerbaijan. They fly on the route Mazar-i-Sharif (Afghanistan) - Baku (Azerbaijan). On October 3, 2020, the flight of an aircraft with registration number UR-82072 was established.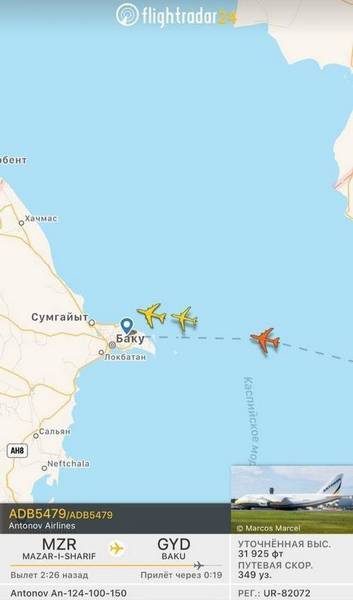 In the opinion of web users, the matter concerns the transfer of hired fighters of terrorist groups from Libya, Syria and Afghanistan to Azerbaijan by Turkey for the war in Nagorno-Karabakh. At the same time, Kiev and Tbilisi are fully helping this matter.
Some users sadly joke about this, that "a world congress of terrorists is planned in Baku" and some countries are actively promoting this.