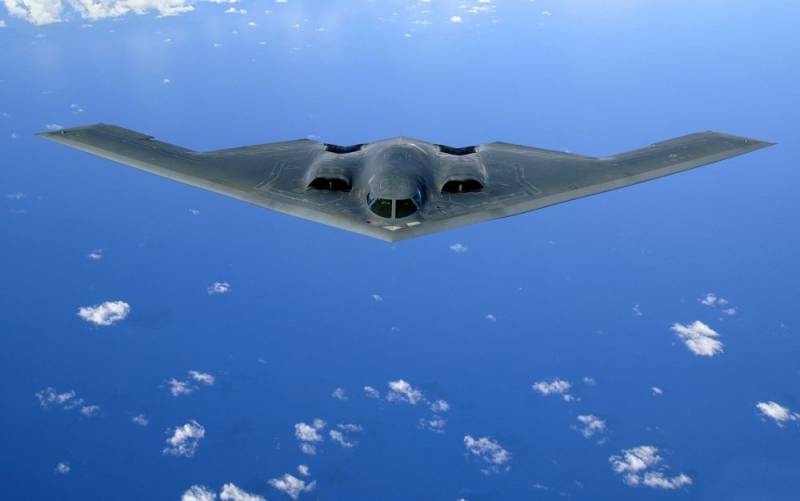 Over the past several decades, Washington has confronted extremists and terrorists around the world. But the next war, most likely, will be with Russia and China. It will be the hardest test for the country, said the commander of the US Air Force Global Strike Force, Timothy Ray, writes the American edition of the Air Force Times.
According to Ray, Moscow and Beijing are actively rearming and rapidly modernizing their nuclear capabilities. In order for Washington to keep up with them, it needs to improve its existing forces and assets, as well as accelerate the development of new strategic bombers, nuclear submarines and ICBMs. He fully agrees with the Chief of Staff of the United States Air Force, Charles Brown, Jr. and echoed his words -
"Accelerate change or lose"
.
Ray said that work is now underway on the program of the promising "strategist" B-21 Raider and at the same time the fleet of outdated B-1, B-2 and B-52 is being maintained. He recalled that on September 8, 2020, the Air Force signed a contract with Northrop Grumman to create new silo-based Minuteman IV ICBMs, which should replace the old Minuteman III. He explained that potential does not appear by itself, it needs to be developed and money is regularly invested.
We must carry out our nuclear modernization in a timely manner, with a sustainable investment in delivery vehicles, to ensure that we are ready for the 21st century.
Ray emphasized.
Ray noted that the Air Force has stood the test of time and even the COVID-19 pandemic has not affected them. The duty of the personnel of the ICBM bases became two weeks.
We are unshakable. The country expects from us that we will be ready under any conditions ... The coronavirus has not stopped and will not stop us
Ray added.
He drew attention to the fact that the US Air Force did not relax and while the pandemic is "wandering" the planet, American bombers are conducting large-scale training missions in the Western Pacific, Europe and the Arctic.