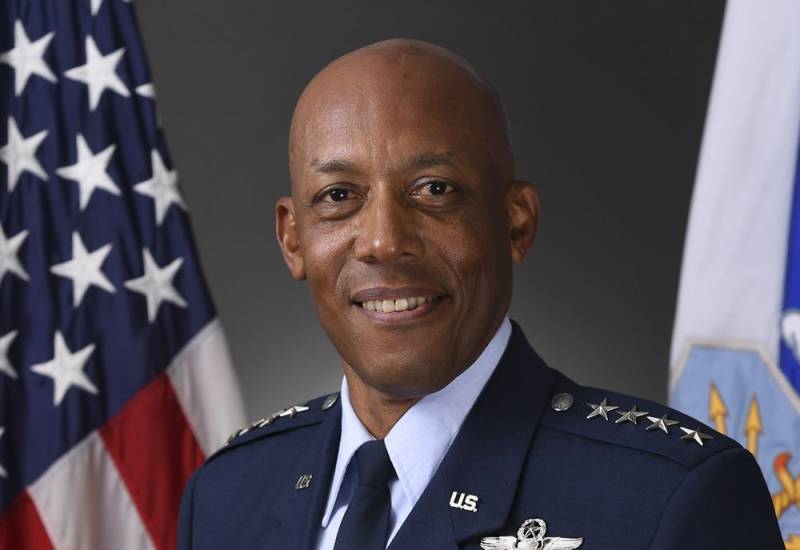 The newly appointed Chief of Staff of the United States Air Force, Charles Brown Jr. (August 6, 2020), who became the first black leader of this level in the history of the country's Air Force, called for preparing for something like the Second World War, writes the American edition of Defense News.
The findings of Brown and Pentagon experts were outlined in the report "Accelerate or Lose Change." In the opinion of the American military, the United States will wage a future major war with an adversary of comparable strength, which may result in gigantic losses. This war will not be like the conflicts that Washington has been involved in over the past few decades.
We need to be prepared to wage war with combat losses and risks to the nation more similar to those we faced during the Second World War
- the document says.
The chief of staff clarified that the United States will face a state with comparable military capabilities. Brown added that Washington's efforts have not yet yielded results in an arms race with Beijing and Moscow. He promised on September 14, 2020 to outline in more detail his vision for the future development of the US Air Force.
At the same time, the publication drew attention to the fact that Brown will have to face serious opposition from American lawmakers, who will categorically object to the closure of military facilities with outdated weapons systems in their districts. Defense News suggested that the bulk of funds for the modernization of the Air Force during Brown's leadership would go to Northrop Grumman. It is developing the new B-21 Raider heavy strategic bombers and Minuteman IV ICBMs (GBSD program).