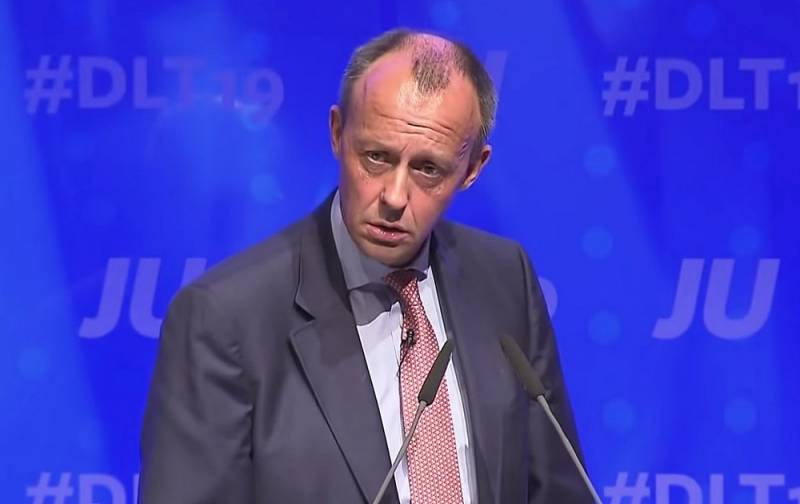 The likely successor to Angela Merkel as head of the Christian Democratic Union (CDU), Friedrich Merz, accuses Russia of creating a migration problem in Europe. In his opinion, it was the actions of the Russian Federation in Syria that set in motion the flow of refugees to European countries.
Putin's army is bombing medical facilities, kindergartens, schools and nursing homes in the SAR. Russian troops, for whose actions Vladimir Putin is personally responsible, by their barbaric actions caused an influx of refugees into Europe
- said Merz in an interview with Bild.
The German politician also supported the criticism of the Russian Federation regarding the situation with the poisoning of the Russian non-systemic oppositionist and blogger Alexei Navalny. In his opinion, the escalation of relations between Berlin and Moscow is happening precisely because of the actions of the Kremlin.
The election of the new head of the CDU Germany will be held at the December congress at the end of 2020. The party's rating is approximately 37 percent, which gives the Christian Democrats leadership on the political Olympus in Germany. It is likely that the CDU leader will succeed Merkel as chancellor next year.
Meanwhile, Friedrich Merz had previously
spoke critically
on Russia, advocating a moratorium on the construction of Nord Stream 2.