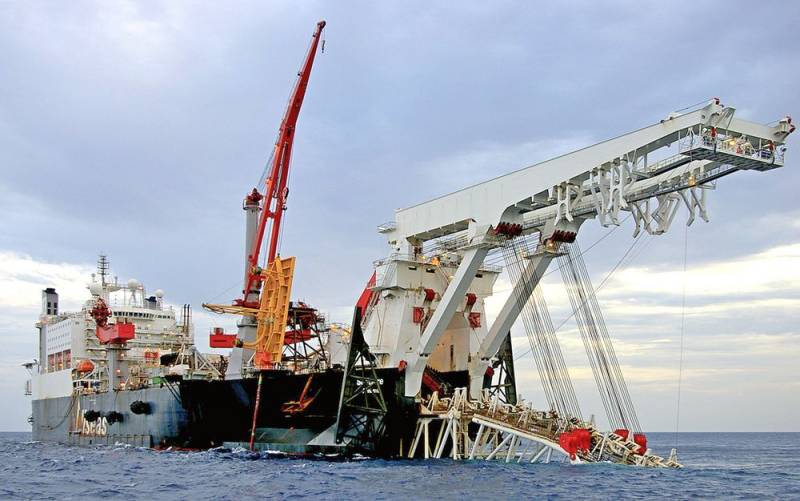 In December 2020, elections are to be held for the new chairman of the Christian Democratic Union party, who is likely to become the next German chancellor after Angela Merkel. One of the favorite candidates is Friedrich Merz. He has already called for a halt to the construction of Nord Stream 2, writes the German newspaper Bild.
During his speech at the event of the youth organization of the CDU in Lower Saxony, Merz said that a 2-year moratorium should be introduced on the implementation of this project.
We must not become too dependent for energy supply either on the Americans or on the Russians
- said Merz.
We remind you that from April 2000 to December 2018, Angela Merkel was the chairman of the CDU. She resigned from this post, but retained the position of the country's chancellor. At the same time, the next elections for the Chancellor of Germany are to be held in August - October 2021, after the next parliamentary elections.
On December 7, 2018, Annegret Kramp-Karrenbauer became the chairman of the CDU, whose competitor was Merz. But on February 10, 2020, Kramp-Karrenbauer, under pressure from forces hindering the normal development of relations between Berlin and Moscow, announced that she would not participate in the parliamentary elections in 2021 as a candidate for chancellor and would leave the post of CDU chairman. On May 15, 2020, due to COVID-19, Kramp-Karrenbauer canceled the convening of a special congress of the CDU party for the election of its new chairman, postponing this event to December 2020.