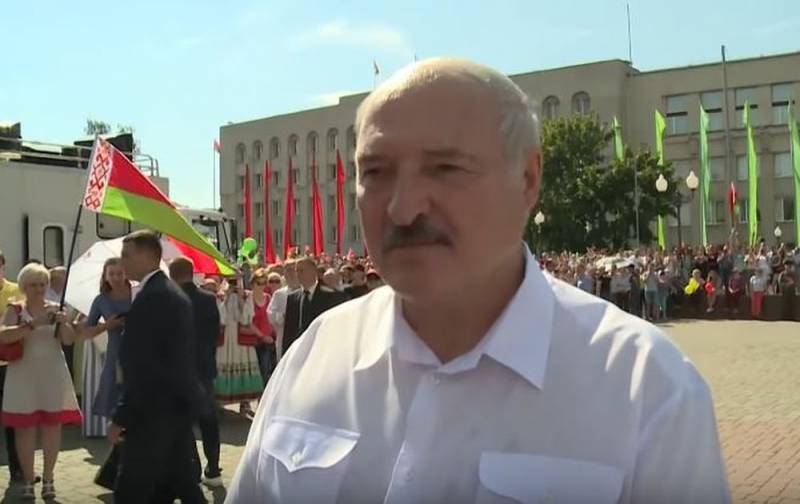 Ex-SBU officer, reserve lieutenant colonel, Ukrainian conflictologist and
political
expert Vladimir Mulyk on the air of the YouTube channel PolitWera told what concessions the President of Belarus Alexander Lukashenko will make in order to help Russia.
Mulyk believes that Lukashenka will have to give up rhetoric that Russia does not like in order to retain the post of head of state for the next five years.
"Old Man" is now over such a stretch and abyss, but he will come to an agreement with the Russians calmly. They will give him the opportunity to sit out for the next years, and he will get rid of the rhetoric that they do not like
- he considers.
The expert noted that two groups of different Russian specialists have already arrived in Minsk to help guide the processes in the country in a constructive direction. This happened after the telephone conversation of the Belarusian leader with Russian President Vladimir Putin.
One group began to work in place of Belarusians, countering Lukashenka's opponents through the media, security and counterintelligence. At the same time, another group of Russians, according to the expert, is trying to convincingly convince the President of Belarus to agree to greater integration within the framework of the Union State, deciding on serious
economic
and political transformation.
"Old Man" will have to decide quietly one of these days. Hand over the local bourgeois and oligarchs who are with him. They are not such oligarchs in our understanding, but for Belarus they are people who influence the situation in the country. He needs to agree with the Russians how and what they will do next - on an equal footing. Will they make of these Belarusian serious people, asset holders, new Berezovskys who will run away or new Abramovichs who will not run away and will work
He summed up.
We remind you that Malyk also
uncovered
the role of the SBU in the incident with the detention of the "Wagnerites" in Belarus.