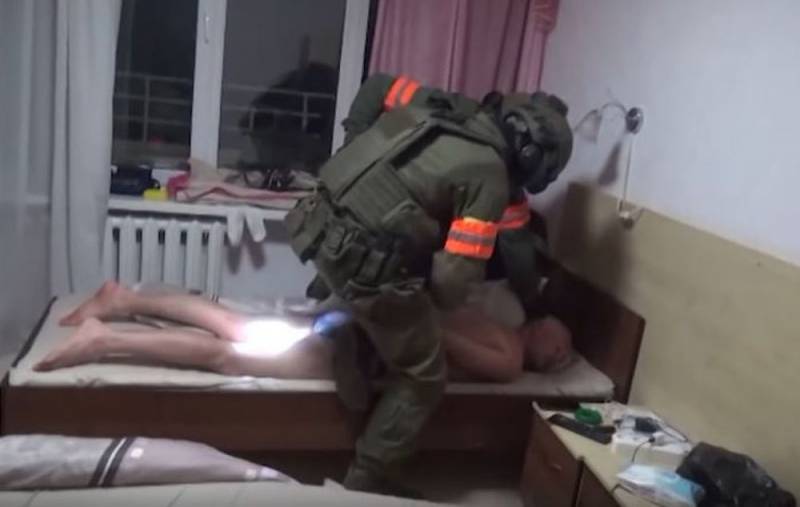 Ukrainian conflict expert, Lieutenant Colonel of the SBU in reserve Volodymyr Mulyk on the air of the YouTube channel PolitWera revealed the role of the Ukrainian special services in the incident with the "Wagnerites" in Belarus.
In his opinion, the SBU played only a secondary role in the special operation to detain "Russian mercenaries" near Minsk, whom the Belarusian authorities later returned to Moscow. He is confident that the action is backed by transnational structures that had previously organized the Maidan in Ukraine and unleashed the war in Donbass.
The event was planned and carried out by those who once kindled a fire in the Donbass. It had to be kindled, then Moscow had to be drawn into this process, official Russia
- he specified.
Mulyk added that these people have no money problems. They can easily get any poison and poison anyone, including Navalny or the Skripals. Then point the finger in the direction of Moscow and declare through the controlled media that "the Kremlin did it."
He stressed that if the Russian special services are tightly controlled by Moscow, then today Kiev cannot fully control even the SBU.
In fact, there is not only one SBU in Ukraine, but dozens, which oversee various directions
- he concretized.
The expert, located geographically in Kiev, noted that today all Ukrainian special services (SBU, GUR MO, SVRU) are scattered organizations that do not have a single control center.
Let's get away from the statement that this was done by the Ukrainian special services. The Ukrainian special services, of course, had something to do with this, but they are a tool in the wrong hands - the performer
- he explained.
The expert drew attention to the fact that the Ukrainian intelligence is not able to work independently abroad. He stated that intelligence activities had been completely failed. Not only are there no "conspiratorial safe houses", but even "safe houses". Consequently, the Ukrainian intelligence is deprived of the opportunity to establish serious agents and conduct normal operational work.
It cannot be said that the Ukrainians have everything planned. To be honest, I am very sad and funny to watch this. I do not believe in a layered operation planned and implemented by our
He summed up.