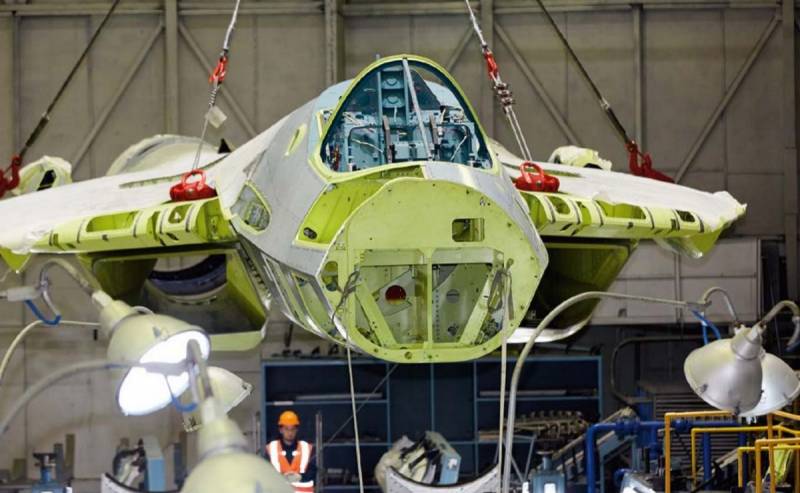 Serial production of Russian fifth generation Su-57 fighters at the Yuri Gagarin aviation enterprise in Komsomolsk-on-Amur is facing serious problems. The newspaper tells about it
"Wings of Soviets"
.
The source informs about the peculiarities of work on the fighter in shop number 45. At the very beginning, "bottlenecks" production sites were revealed - the areas for assembling the fuselage, nose compartment, space under the cockpit, alignment and delivery of the aircraft. To eliminate these shortcomings, the design features of the boules were changed, the docking ramp was improved and additional equipment was introduced for engine nacelles and air intakes.
But the main problem that took place in the 45th shop was the lack of free space for assembling a combat aircraft. The workshop is located between two adjacent assembly rooms, so there was little room to build a production line.
Given that the Su-57 is one of the newest developments in the Russian military-industrial complex, it is not easy to understand the reasons for the lack of space for assembly - why the production areas were not allocated in advance? This approach is also incomprehensible due to the fact that several years ago the plant carried out work to align the assembly cycle of the Su-35S.
In July, the Chinese portal Global Times published
material
about the fifth generation fighters, among which the J-20 made in China appeared, as well as the American F-35 Lightning II and F-22 Raptor. The Su-57 was not mentioned in the publication.