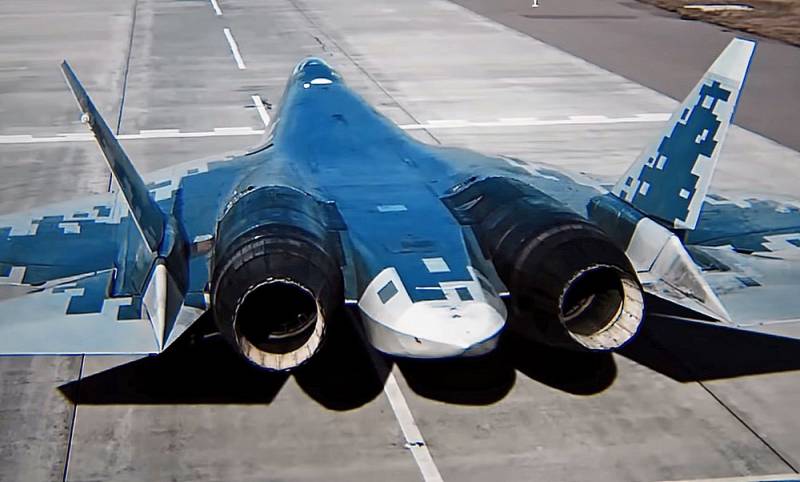 The newest Russian fighter, the Su-57, is not a fifth-generation aircraft, according to the Chinese Communist Party-run Global Times (Huangqiu Shibao).
It should be noted that the Chinese "comrades" in this case engaged in openly unfair competition. The publication refers not to an independent expert source, but to the personal opinion of the general designer of the J-20 invisible fighter, deputy director for science and
technology
Aviation Industry Corporation of China (AVIC) Yang Wei.
He called the fifth generation fighters only the American F-22 Raptor and F-35 Lightning II, as well as the Chinese J-20. In his opinion, super-maneuverability is not relevant for the fifth generation, since modern air-to-air missiles can hit the enemy at a considerable distance. Information has become the deciding factor. Using stealth technologies and equipment, the fighter tries to hide its presence as much as possible and at the same time actively searches for the enemy.
The use of artificial intelligence has become a fundamental factor in the processing of colossal amounts of information. The fifth generation fighters have a greater flight range, maneuverability and armament compared to the previous generation. Their equipment must be able to form a network, monitor the situation in the airspace, predict events, displaying situational images in real time, and create many options for attack. Therefore, pilots must have extensive knowledge and good analytical skills to work with such devices, explained Wayya.
We remind you that in China, where not everything is good with its own aircraft engine building, at the end of 2019 they tried to declare the Su-57 a fighter of the "4 +++" generation. This is how the Chinese reacted to the Su-57 disaster near Komsomolsk-on-Amur during factory tests.