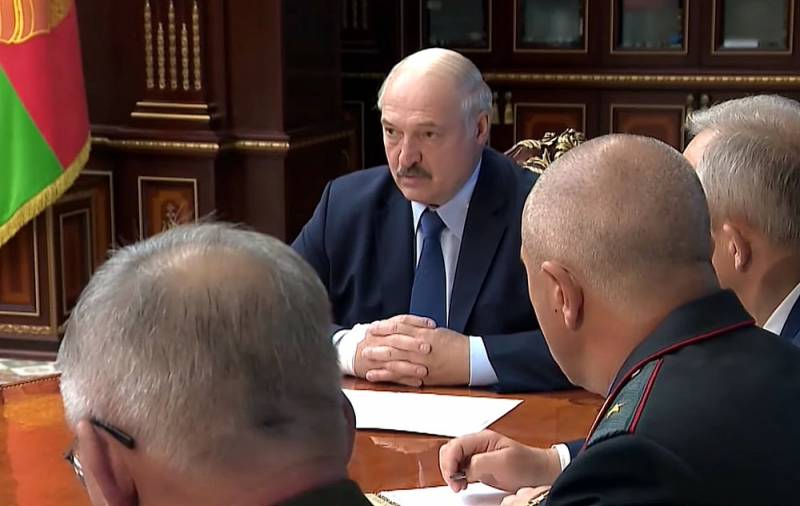 On July 29, 2020, more than three dozen Russians were detained in Belarus, whom Minsk hastened to call "Wagner PMC militants." After that, Belarusian leader Alexander Lukashenko held a meeting of the country's Security Council, at which he made a number of even louder statements.
I look at the reaction of the Russians. They already, making excuses, say that we almost brought them here ourselves. Clearly, you need to somehow justify your dirty intentions
- said the President of Belarus.
He instructed the head of the KGB, Valery Vakulchik, to deal with the emerging state of emergency "very frankly and honestly." Contact the relevant government agencies of Russia for clarifications, "so that they explain what is happening."
The head of state also instructed the head of his press service, Natalia Eismont, to communicate with the Russian media, including Telegram channels, so that they "do not drive a blizzard." According to Lukashenko, Russians should get out of this situation with dignity. If Russia is not to blame, then Belarus will not blame a close country.
Following the meeting, the State Secretary of the Security Council of Belarus Andrei Ravkov told the media that Minsk had not received any notifications from the Russians before, including through the FSB and the GRU. Now the ambassadors of Russia and Ukraine will be summoned to the Belarusian Foreign Ministry to clarify and discuss issues. At the same time, the Ukrainian side is involved in connection with the fact that 14 people out of 33 detained "were recorded in Donbass."
Ранее
сообщалось
how fighters of PMC Wagner could end up in Belarus.