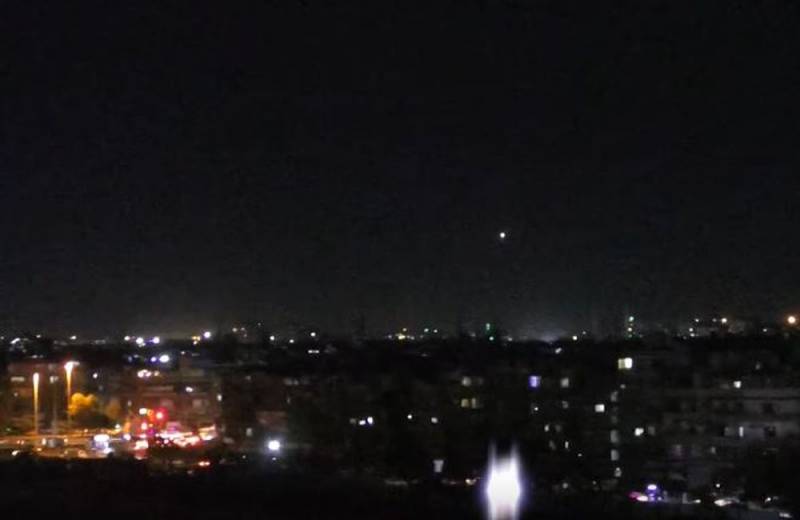 On the evening of July 20, 2020, as a result of Israeli Air Force strikes on Syrian territory near Damascus airport and the city of Deraa, five members of the pro-Iranian forces were killed. The Syrian Observatory for Human Rights (SOHR), located in London (UK), informs about it referring to its sources.
According to SOHR, a military warehouse and an air defense battery of the Syrian Arab Army were also destroyed, and seven SAA soldiers were injured.
At least six Israeli rockets hit several positions belonging to regime forces and pro-Iranian militias south of Damascus
- the head of SOHR Rami Abdul Rahman told France-Presse on July 21, 2020.
Rahman denied information from the Syrians that they repulsed the attack. He claims that Syria's air defense systems have not intercepted a single Israeli missile. According to him, the Israeli Air Force fired missiles from the Golan Heights, without entering Syrian airspace.
We remind you that on July 20, 2020, the SANA agency circulated an official statement from the command of the SAR. It clarified that the blow was delivered from the area of ​​the Druze village of Majdal Shams, located in the northern part of the Golan Heights.
At 21.48, Israel launched a series of rocket attacks on targets in the southern outskirts of Damascus. Syrian anti-aircraft gunners successfully repelled the attack and hit most of the missiles before they reached ground targets
- said in a statement.
The videos presented clearly show how Syrian air defense systems intercept some of the Israeli missiles. It should be added that on July 8, 2020, Damascus and Tehran
deal
on the deployment of air defense systems from Iran in Syria.