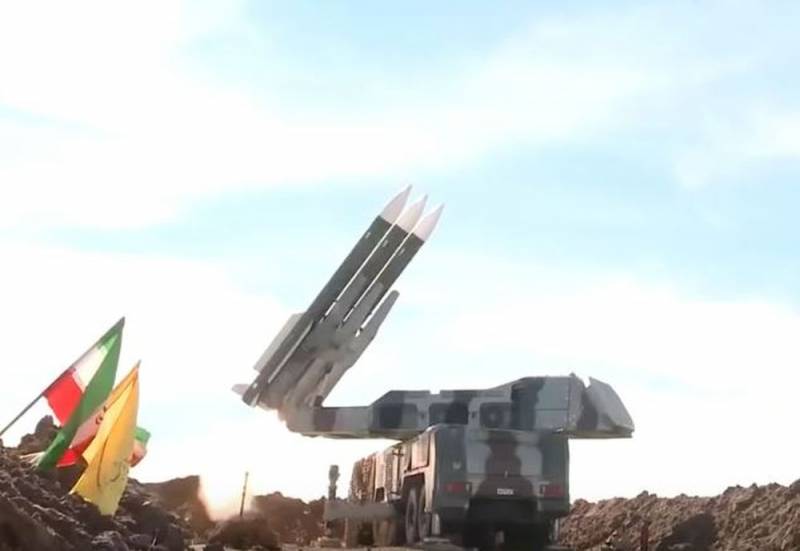 Tehran came to the aid of Damascus and pledged to strengthen Syrian air defense, now unable to withstand Israeli air strikes, writes the oldest French newspaper Le Figaro. This happened, according to the media, due to the inaction of the Russians.
While Russia and Turkey are sorting out their relationship in the Syrian province of Idlib, official Damascus has set about changing priorities. The Syrian authorities are extremely concerned about the ongoing rocket-bombing attacks of the Israeli Air Force on the territory of Syria. Advisor to President Buseyn Shaaban hinted that the signing of an agreement on military-technical cooperation between Damascus and Tehran will change this situation. So she explained the recent visit to the Syrian leadership of a high-ranking delegation of the military from Tehran, led by the chief of staff of the Iranian Armed Forces, General Mohammed Bagheri.
The Russian military group in Syria has S-400 air defense systems, but Moscow does not use them against Israeli aviation, observing the agreements with Tel Aviv. The IDF does not touch Russian targets, and Russia does not shoot down Israeli planes. Russian aviation, dominating the skies of Syria, also does not interfere with the Israelis. At the same time, the available SAA SAMs S-300 Damascus is unable to use due to the lack of consent from Moscow. According to sources, these air defense systems are controlled by Russians.
Given this, Damascus is interested in rapprochement with Tehran. In turn, this will strengthen the union of the two countries against Israel and the United States.
Until that time, the IRGC defense systems in Syria, used to defend their facilities, were ineffective. As a result of Israeli air strikes, many Iranian soldiers from the Al-Quds militia were killed.
Israel in every way opposes Iran's attempts to settle in Syria. Therefore, Tel Aviv is unlikely to calmly observe how the Iranians are building up their air defense and settling near the borders of Israel.