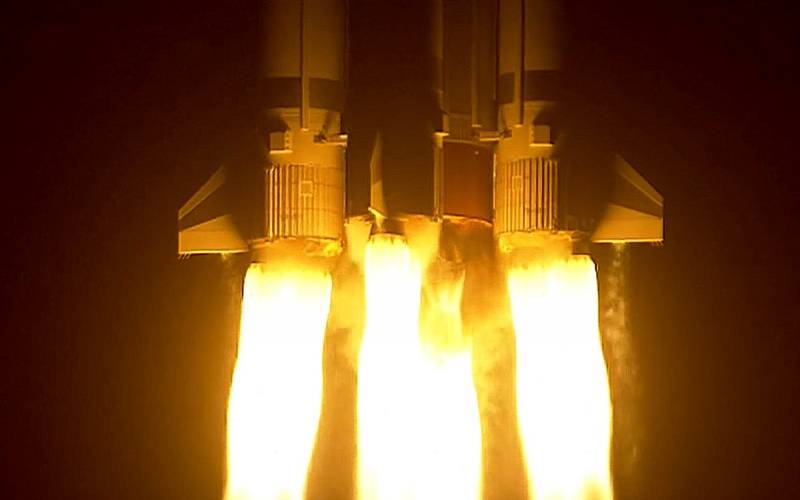 Wreckage of a chinese rocket,
neglected
May 5, Monday night almost fell to New York. The rocket stage burned for a long time in the atmosphere, but part of it nevertheless fell into the Atlantic Ocean. About this writes the website of Fox News.
The Long March-5B heavy launch vehicle launched on May 5, 2020 from the Wenchang cosmodrome in the Chinese province of Hainan, carrying on board an experimental version of a new generation of manned spacecraft.
The 18th US Air Force Space Control Squadron, which detects, tracks and identifies all artificial objects in Earth's orbit, has confirmed the return of the rocket stage to the atmosphere in the southern Atlantic Ocean. According to the publication Ars Technika, if the stage of an aircraft left its orbit just a few minutes earlier, then its wreckage would fall on the Big Apple (the nickname of New York). Debris steps went directly above the metropolis.
Ars Technika also emphasizes that this is not the first time that China accidentally drops its "space debris" to Earth. So, back in November last year, an accelerator from a Chinese rocket, overthrowing toxic fuel, fell to a village in China and destroyed one building. On April 20 this year, China, when launching the Beidou-3I1Q satellite into geostationary orbit, also leaked a large amount of toxic substances into the atmosphere.