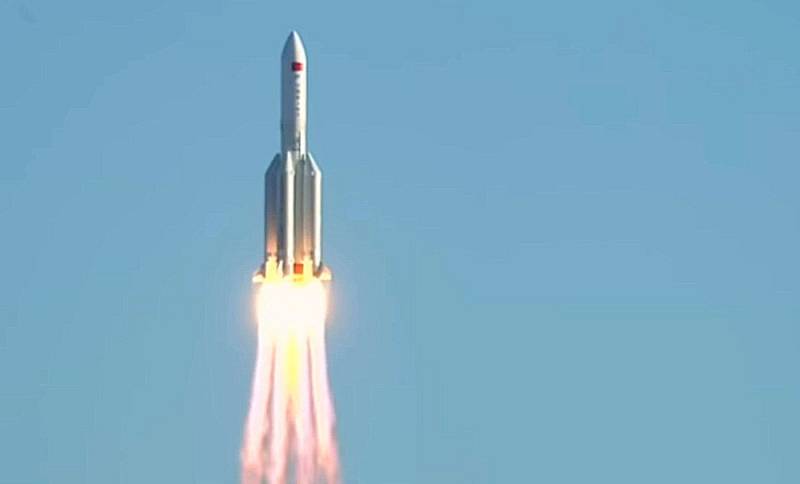 Yesterday, May 6, at 13.00 (Moscow time), China successfully launched the latest heavy missile Long March-5B ("Changzheng-5B"). This was the first unmanned flight of a promising carrier, during which the main systems of the device will be tested, including the main one - the returning ship of a new generation.
The 53,7-meter two-stage Changzheng-5B rocket is capable of delivering up to 25 tons of payload to a low Earth orbit. As a fuel, the carrier uses an "environmentally friendly" mixture of liquefied oxygen and hydrogen, as well as kerosene.
It is worth noting that the mission of Long March-5B is not limited to the conclusion of a reusable manned spacecraft. According to a statement by representatives of the China National Space Administration, next year the rocket will begin to deliver elements to the NOU to create a promising space station. The latter is planned to be commissioned in 2022.
At the moment, it is known that the Chinese orbital station will initially consist of two laboratory modules and a telescope. To deliver all the necessary elements, 11 Long March-5B launches are planned in the next two years.
By the time of commissioning, the newest station will weigh about 60 tons, which is much less than the ISS (400 tons). However, the Chinese Space Administration specified that, if necessary, the number of laboratory modules can be doubled or even tripled.