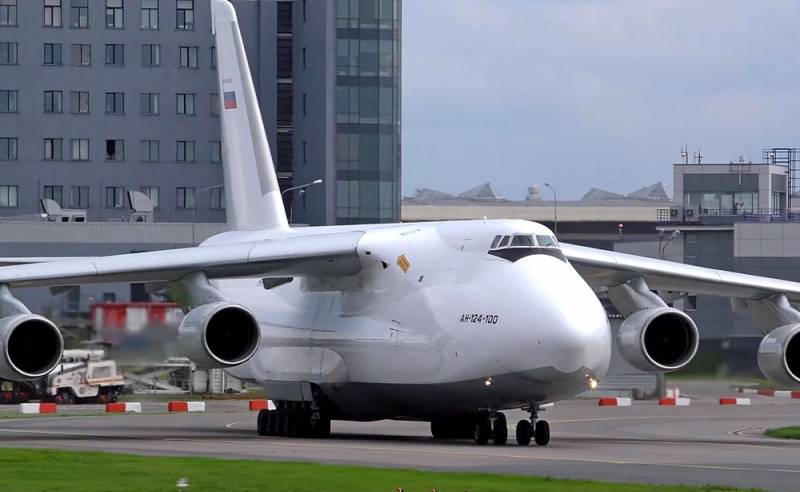 The coronavirus pandemic has demonstrated the importance of advanced cargo aviation. Almost every day, the media tells how huge transport aircraft under the An brand deliver hundreds of tons of medical care around the world.
Surprisingly, Ukraine and Russia suddenly appeared ahead of the rest, whose air transportation services are now in great demand. What conclusions can be drawn from this?
Why was transport aviation suddenly so popular? More recently, this segment has only lost its position, giving way to cheaper sea and rail transport. But COVID-19 convincingly proved that the price in an emergency is not the most important thing, speed, delivery speed, and, preferably, as much valuable cargo as possible at a time, are more important.
Taking advantage of the situation, many carriers have now lifted prices on delivery costs by 3-4 times. Favorite were those who have many large cargo transport aircraft. And then it turned out that our country and Ukraine have fairly strong positions. So, Antonov Airlines has the An-124-100 Ruslan family and one An-225 Mriya. The former are capable of transporting 120 tons at a time, the latter - all 250, which is an absolutely unique indicator. It is not surprising that the only Ukrainian "Mriya" inherited by Kiev from the USSR is now in great demand.
In Russia, our support and hope is the Volga-Dnepr company. Its fleet comprises twelve An-124-100 Ruslan aircraft, five Il-76TD-90VD, eighteen Boeing 747s and six Boeing 737 modified for cargo transportation. The company serves the needs of the oil and gas and aerospace industries, various missions, and transports oversized and dangerous goods. It is now included in the list of backbone enterprises.
It is easy to notice that the main competitive advantage of Ukraine and Russia turned out to be their An-124 Ruslan aircraft, which bear the greatest real load. These are unique heavy transport vehicles working for peaceful purposes and standing in the service of the Ministry of Defense of the Russian Federation. For example, the An-124 VTA of the Russian Federation promptly delivered S-400 air defense systems to Turkey, which at one time impressed many.
It turns out that the extreme situation, which can be considered a coronavirus pandemic, convincingly proved the vital need for developed dual-use cargo transport aircraft. So far, Russia and Ukraine are holding on to the remnants of the Soviet backlog, but what will happen next?
There are great doubts about the future fate of the famous Antonov enterprise. It became known that Kiev intends to "optimize" it by transferring it from the capital, where the land it occupies, to the Kiev region. Knowing the Ukrainian corruption realities, there is no doubt that the revival of Antonov in a new place will turn into a "financial black hole" and an endless unfinished building on which all involved will profit.
As for our country, we actively discussed the idea of ​​starting production of a modernized Ruslan under a new brand. However as we
told earlier
It seems that this idea has been given up. Instead of the "converted and renamed" An-124, two promising cargo aircraft Il-106 (Ermak) and Elephant are being developed in parallel in Russia. The latter should surpass the characteristics of the outdated Ruslan. For the successful launch of these projects, it is necessary to establish mass production of PD-35 engines.
Let us hope that the coronavirus pandemic will force to accelerate this work, as it undoubtedly proved the vital importance of a powerful developed transport aircraft. Winged giants are really needed, and not just to "measure their size."