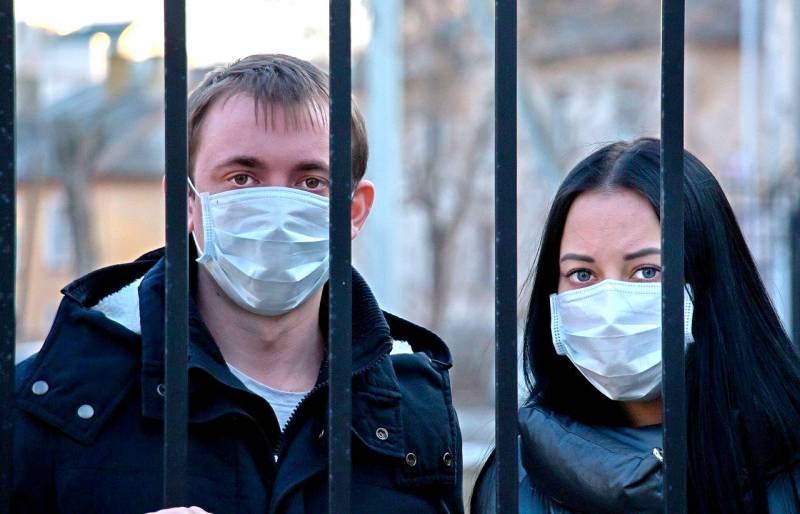 Revision Deutsche Welle, which in the best of times was not sober mind and sympathy for Russia, against the background of the spread of coronavirus in Europe, finally lost touch with reality.
Currently, the authors of the German publication are busy trying to "pull an owl on the globe" and prove that Russia uses the COVID-19 epidemic to confuse Europeans.
So, a certain Andrei Gurkov in one of his materials is trying to prove that the Russian media, "close to the Kremlin", disseminate distorted information about the coronavirus pandemic.
In his opinion, the spread of "false data" occurs within the framework of a single, focused plan, the purpose of which is "to cause confusion and confusion among European citizens and to sow discord and distrust".
Judging by the fact that Gurkov, who talks about the machinations of the Russian media, is listed in DW as an economic columnist, the German portal is very bad with personnel.
It turns out that the European media, realizing the complete helplessness of their countries in the fight against coronavirus, decided to resort to the proven method of finding an external enemy in order to blame all the failures on him. Russia in this sense remains an unchanged "favorite".
As for the "entanglement" of Europeans, the Italians are the best example.
remove european flags
and instead of them, next to the Italian, they hang the flag of Russia, thus expressing gratitude to the country that provided them with real help in difficult times.