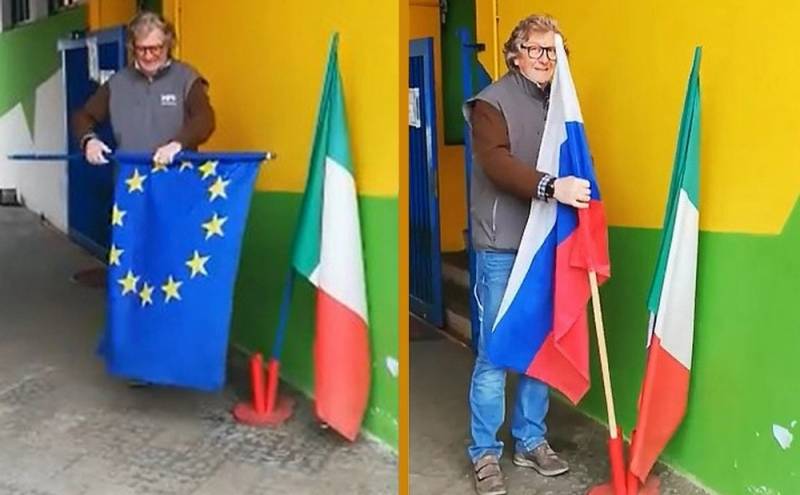 Residents of Italy expressed different gratitude for the assistance provided by Russia in the fight against coronavirus.
So, a resident of the Omena commune in the Piedmont region Federico Kane posted a video on his Facebook page in which he defiantly collapses the flag of the European Union, and instead sets the flag of Russia.
The Italian signed the video with his signature:
We are sure that our friends understand us - it's worth to thank President Putin. Thank you, Russia!
User Nicolas Meyer also posted photos of the flags of Italy and Russia raised on neighboring flagpoles.
Substantial support for Italy in these dark times! Accept my gratitude as a member of the IPA (International Police Association)!
- he signed his photo.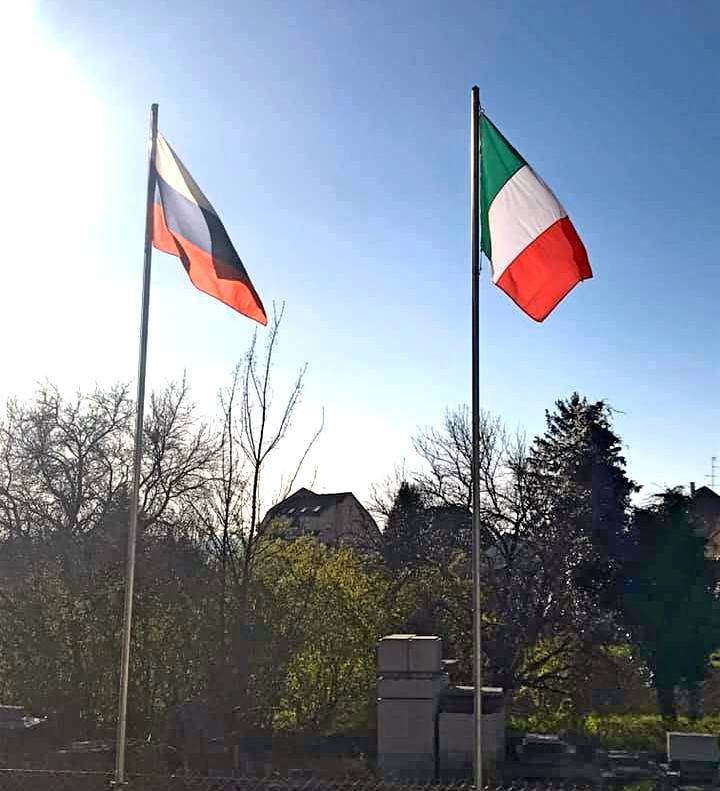 Recall that in order to help fight the coronavirus, Russia sent 14 VKS aircraft to Italy carrying military virologists, mobile medical laboratories, equipment for disinfection, and necessary medications.
After such a reaction of Russia to the misfortune in Italy, the inhabitants of the country began to wonder: "And who is really our ally? "The USA and the EU, or Russia, for which our government regularly votes?"