The story of the beating in Berdichev of the Zhytomyr region of a former serviceman of the Armed Forces, about which we
wrote
earlier, received a continuation.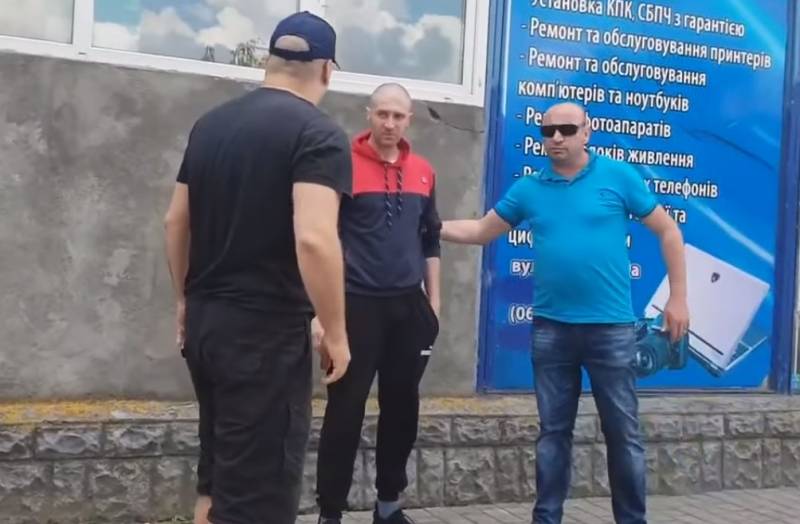 The Berdichev video blogger Arthur Sorochenko, who explained to the ATO veteran that Russia is not at war, began to receive threats from local neo-Nazis involved in one of the Azov organizations.
In response, Sorochenko recorded a video in which he said that a group of unknowns in Azov t-shirts came to his old address and put footage from a surveillance camera.
In its
video
the blogger said that he had already learned the addresses of several people captured on the video, and soon he would find out the addresses of the others.
According to Sorochenko, if the "Azovites" continue to pursue him, they will not only be "shot" and "mutilated in the hallways" one at a time, but also attracted to the stream where they will have to answer.
In his city, Sorochenko has a very mixed reputation and, perhaps, one should not have any illusions about his ideology or the ability to resist the Azov militants.
However, judging by the numerous reports on social networks, the former participants of the ATO understand perfectly where the wind is blowing and, if possible, try not to show their IDB credentials once again.