Recently we
Reported
like the ships of the NATO bloc, represented by the British destroyer HMS "Duncan" and the Canadian frigate HMCS "Toronto", were captured during the passage through the Bosphorus Strait to the Black Sea when they "rushed" to Odessa to conduct Sea Breeze 2019 exercises. And here, the Russian Ministry of Defense published a video of the Black Sea flyby over the days of the aforementioned exercises, which shows how a helicopter, ships and vessels of the Black Sea Fleet monitor the USS Carney (DDG-64) type Arly Burke destroyer.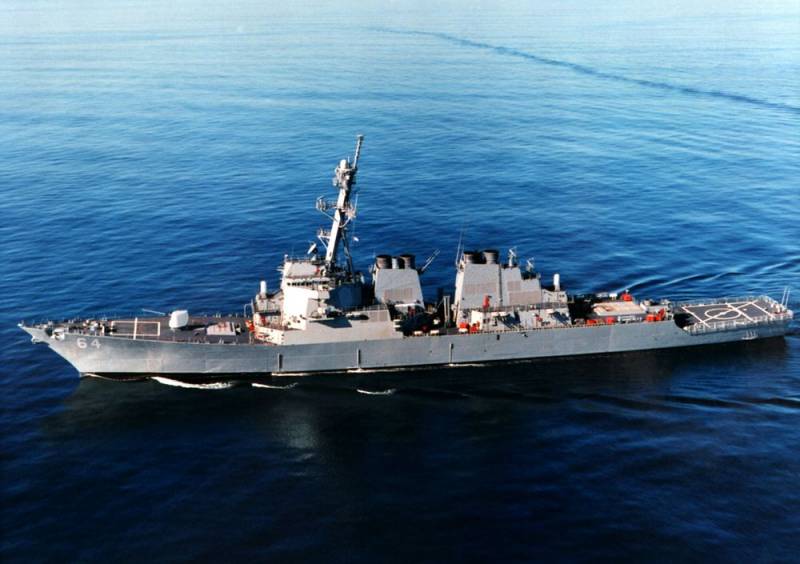 The promulgated video was filmed from a helicopter. It demonstrates, from different angles, how Russian ships and ships of various types are monitoring the specified American ship, which since June 30, 2019 has been in the Black Sea and still can not find a way out of it.
It should be noted that the annual Sea Breeze exercises are held in Ukraine in 2019 from July 1 to July 12. According to reports, they involved about 30 ships, 30 aircraft and helicopters, as well as up to 1000 troops. The marine part of the exercises is held in the northwestern part of the Black Sea. They even announced the development of a river element of exercises - an amphibious assault on the Danube River. The exercises involve forces and means of NATO countries: USA, UK, Canada, Italy, Turkey, Poland, Norway, Bulgaria, Greece, Romania, Denmark, Latvia, Estonia and allies of the "peace-loving" Alliance from the UAE, Sweden, Ukraine, Moldova and Georgia . And it is simply amazing that the ships of Japan, Australia and Colombia have not yet appeared in the Black Sea.
In turn, the Russian Ministry of Defense reported that the Black Sea Fleet group closely monitors the activities of the "partners" and controls the situation. Monitoring is carried out by the large landing ships (BDKs) Azov and Caesar Kunikov, the small missile ships (RTOs) Orekhovo-Zuevo and Mirage, the missile boats Ivanovets, Naberezhnye Chelny and several others.