Over the past few years, the activity of the US Air Force and Navy and their allies at the borders of Russia has increased markedly. For example, recently Russian VKS
made
interception of several strategic bombers of the US Air Force Boeing B-52H Stratofortress ("Stratospheric Fortress") and, like Su-24
imitated
attack on the Spanish aircraft carrier Juan Carlos I in the Baltic during NATO exercises. And now, the Russian Ministry of Defense claims that the Su-27 fighter intercepted a U.S. Air Force reconnaissance aircraft over the Black Sea.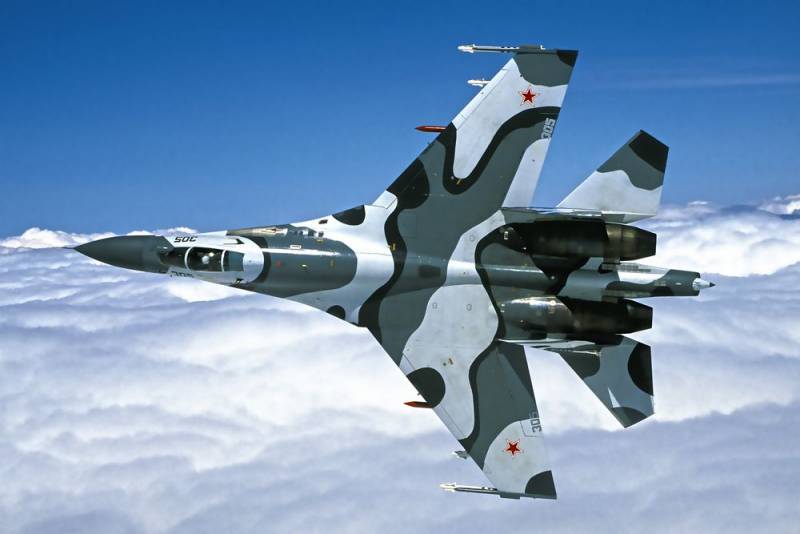 The Russian military department specified that a US Air Force reconnaissance aircraft identified as the Bose P-8A Poseidon was discovered over the neutral waters of the Black Sea. He was approaching the state border of Russia, so the duty fighter Su-27 of the Air Defense Forces of the Southern Military District was sent to intercept. After the Russian fighter and the American intelligence approached, the US plane changed its flight direction.
[center] [/ center]
It is noted that the Su-27 crew complied with all international standards and rules for the use of airspace. After completing the task, the fighter safely returned to the base airfield.
Video from the subscriber. They write that this is yesterday's interception of the American R-8 off the coast of Crimea. You can clearly see how close they fly to the peninsula. pic.twitter.com/o6QOK1pV8l

- Alexander Kots (@sashakots) July 4th, 2019
We remind you that a few days before, on July 3, 2019, the American Boeing P-8A Poseidon also conducted reconnaissance off the coast of Crimea. He was similarly intercepted by a 75 km air defense fighter. from the Russian coast.