Recently we
Reported
how Israel published a fake related to the emergency at AC-12 "Losharik" and how political scientists fuel enmity between the US and Russia. And now, the head of the US Air Force headquarters, David Goldfein, told the media about the plan that Washington should protect from "nuclear armageddon" if Moscow uses its strategic arsenal.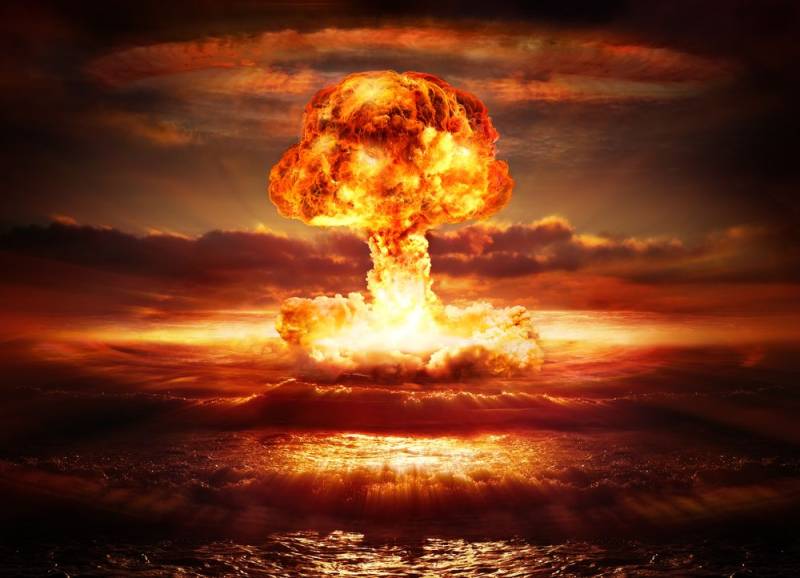 The general said that the Pentagon, in this case, will have to conduct three trouble-free operations. After all, in fact, the reflection of aggression lies in a full-scale counterattack, which the United States will launch together with its powerful allies. He described in detail all the steps and the chronology of events, emphasizing that "each of these missions is trouble-free and each of them must be completed simultaneously."
According to Goldfein, three buttons should immediately light up on his red phone. After that, the general must contact the commander of the European Command of the United States Armed Forces (USEUCOM) - the Supreme Commander-in-Chief of the NATO Joint Armed Forces in Europe (now this is Tod Daniel Wolters - General of the United States Air Force), after which, to intercept intercontinental ballistic missiles (ICBMs) fighters of the USA, NATO and other indifferent countries will be lifted into the air. At the same time, the general promisingly assured that the United States would have enough time to destroy Russian missiles with the help of F-35 fighter jets or a missile defense system.
After this, Goldfein will contact the head of the North American Aerospace Defense Command (NORAD) of the United States (now Terrence John O'Shaughnessy - US Air Force General) to retaliate from the United States.
The three-component counterattack, according to the general, will complete the nuclear submarines, "which will quietly give a destructive salvo from under the water." The strike of the submarines should "force the enemy to submit." After that, it will be discussed which nuclear attack can be made to "deter" the enemy.
It should be noted that Russian President Vladimir Putin has repeatedly said that the decision on the use of nuclear weapons by Moscow can only be taken as a response.