Recently we
Reported
how Turkish President Recep Tayyip Erdogan finally closed the issue of supplies of Russian S-400 long-range anti-aircraft missile systems. And so, the Turkish leader, while on a visit to China, told reporters that Washington is engaged in real robbery, refusing to supply Ankara with the latest F-35A fighters.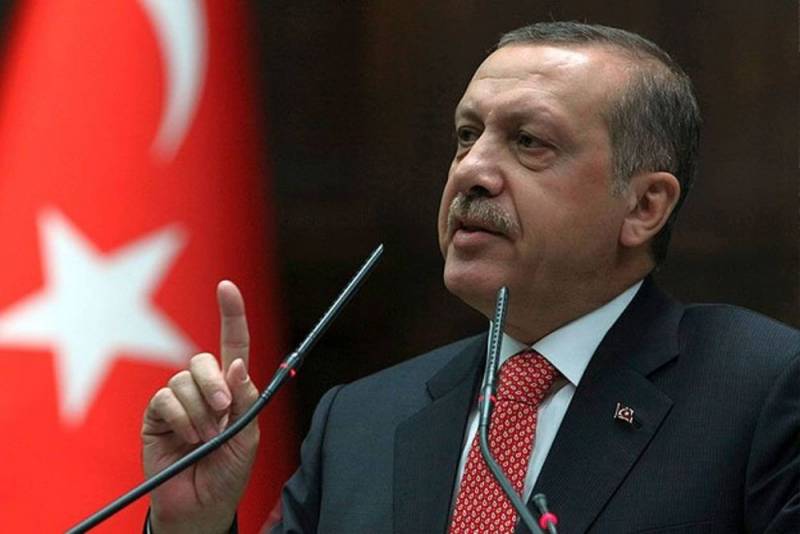 If you have a client who regularly paid his payments, how can you not give this client what he wants? This is called robbery.
- said Erdogan.
Erdogan said that Turkey had already paid about $ 35 billion for F-1,4A Lightning II stealth fighters, as a partner country participating in the financing of this development on a par with a number of other countries.
By the way, each "invisible" F-35 (of various modifications) now costs about $ 150 million. At the same time, Turkey ordered 100 F-35A units at once. But now this contract is a big question. Moreover, 2 F-35A units handed over for pilot training in 2018, but not actually delivered to Turkey, also "hang".
In the summer of 2018, Lockheed Martin Corporation in Fort Worth (Texas, USA) held the ceremony of rolling out and transferring the Turkish Air Force two F-35As. The first has a serial number AT-01 (US Air Force number 15-5219, Turkish Air Force number 18-0001). The second one has serial number AT-02 (US Air Force number 15-5220, Turkish Air Force number 18-0002). Both fighters are made in the configuration of Block 3F and belong to the LRIP-10 series. At the same time, it was stated that these two fighters in any case will remain in the United States and will be used at air bases for training the flight and technical personnel of the Turkish Air Force.
However, on July 31, 2019, 42 travel prescriptions for Turkish pilots who are already training in the U.S. at air bases in Arizona and Florida end. They were simply canceled and the Turks, from the indicated time, will lose access to facilities, equipment and aircraft, after which they will be escorted outside the United States. And this is not counting the fact that before that, the United States cynically "wrapped up" the next batch of 34 Turkish military men, who were supposed to begin training in 2019.