The Libyan National Army of Marshal Khalifa Haftar continues to besiege Tripoli. The LNA command reported on the destruction of the control center for unmanned aerial vehicles, which was located at a military base on the territory of Mitiga International Airport near Tripoli.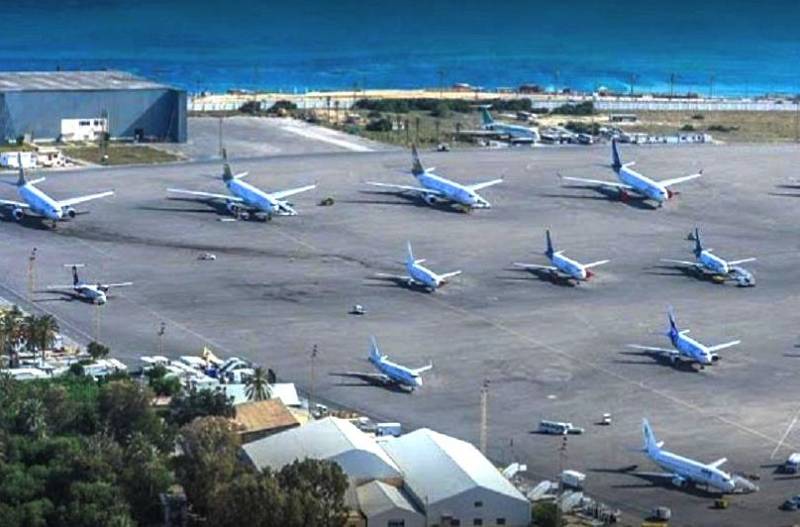 Before that, we already reported that the Haftar army units managed to destroy the drone at Mitig Airport. The people of Haftar called the UAV Turkish and noted that it was supposedly intended to act against the LNA.
Now, according to the official representative of the LNA Ahmed al-Mismari, a whole control center for drones has been destroyed. Representatives of the Tripoli government have not yet commented on this news, but at the rally airport they said that flights from the airport were again restored.
Recall that Mitiga Airport is used for flights to and from Libya after the Tripoli International Airport itself was destroyed as a result of the war. In Mitig, in addition to civilian aircraft, the air forces of the Government of National Accord (PNS) are also based, which are being fought by Marshal Haftar's troops.
Meanwhile, Western media have accused Haftar's army of striking at a migrant accommodation center where more than 40 people have died. But the Haftarovites themselves claim that a blow was inflicted by their opponents from troops loyal to the Government of National Accord (TRC) entrenched in Tripoli.
The Office of the UN High Commissioner for Refugees believes that it is not yet possible to identify the culprit, since the battles for Tripoli are waged by a variety of formations.