Over the past five years, the ships of the "peace-loving" NATO bloc and their allies have become frequent guests in the Black Sea. On July 2, 2019, two NATO ships: the British destroyer HMS Duncan and the Canadian frigate HMCS Toronto passed through the Bosphorus Strait and went to Odessa to conduct the Sea Breeze 2019 (annual) exercises. The video of the passage of these ships has already hit the Net.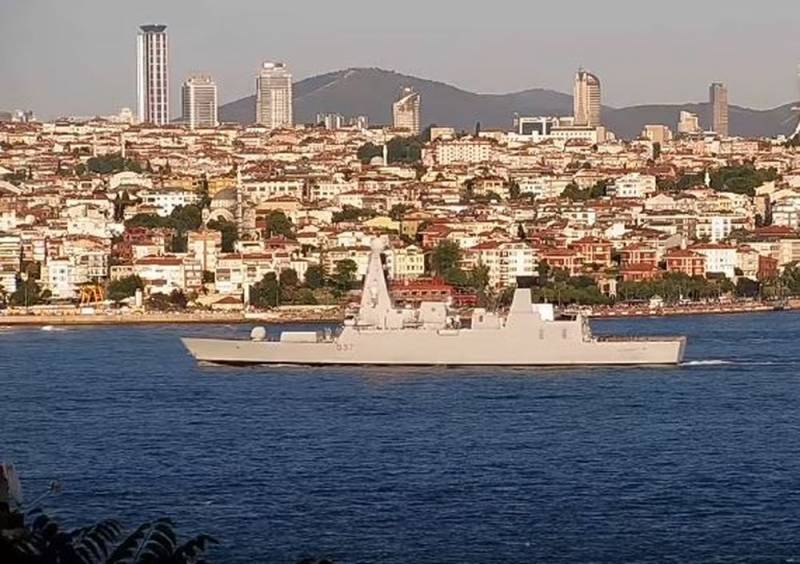 It should be noted that the exercises of NATO and their allies will last until July 12, 2019. In addition to the naval component, along with artillery firing and the landing of inspection groups, these exercises will also be used to develop a river element (this is a new exercise) on the Danube River. About 30 ships, 30 aircraft and 1000 troops from the USA, Great Britain, Canada, Italy, Turkey, Poland, Norway, Bulgaria, Greece, Romania, Denmark, Latvia, Estonia, the United Arab Emirates, Sweden, Ukraine, Moldova, Georgia will take part in the exercises. .
The destroyer of the US Navy "Carney" (USS Carney (DDG-64) type "Arly Burke") from June 30, 2019 waiting for the "twin" in the Black Sea. This is the fifth time he has entered this sea in the last few years. At the same time, Americans and their allies that do not have access to the Black Sea carefully adhere to the Montreux Convention (1936) on the status of straits, according to which warships of non-Black Sea states in peacetime can be in the Black Sea for no more than 21 days.