In Libya, the confrontation continues between the defenders of Tripoli and the units of the Libyan National Army besieging the capital of the country, Marshal Khalifa Haftar.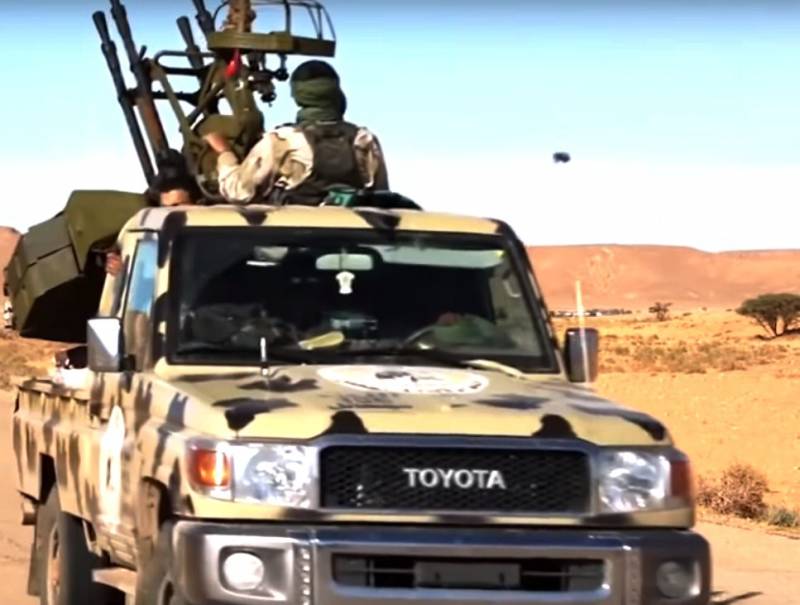 An air strike was inflicted on the Mitiga International Airport in Tripoli, in connection with which air traffic to the airport was discontinued.
Air traffic at Mitiga Airport has been suspended until further notice due to an airstrike on it,
- Airport management reported on its Facebook page.
At the same time, the command of the Libyan National Army reported that a Turkish drone was shot down over the Mitig Airport in Tripoli. It is precisely because of this, according to the supporters of Haftar, that air communication with the capital of Libya was stopped.
Our fighters attacked the Turkish UAV during its take-off and destroyed it on the runway of the military unit of Mitiga Airport,
- said the representatives of the LNA.
Relations between the Libyan National Army of Khalifa Haftar and Turkey have seriously deteriorated. Haftar accuses Turkey not only of supporting the government in Tripoli, but also of participating in hostilities on the side of the latter. So, supposedly a Turkish drone, shot down by an LNA at Mitig Airport, was intended to attack LNA positions.
In addition, Marshal Khalifa Haftar ordered to close the Libyan sky for Turkish civilian aircraft.
As for the Turkish ships, the forces of the Libyan National Army were ordered to attack them immediately after entering the territorial waters of Libya. And we are talking, apparently, not only about the military, but also about the civilian ships. Haftar fears that ships from Turkey may deliver weapons to his opponents.