The Nord Stream 2 gas pipeline, apparently, will not go through the territorial waters of Denmark. Nord Stream 2 AG, the gas pipeline construction operator, has withdrawn the application for laying a pipeline near the Bornholm island in the Baltic Sea.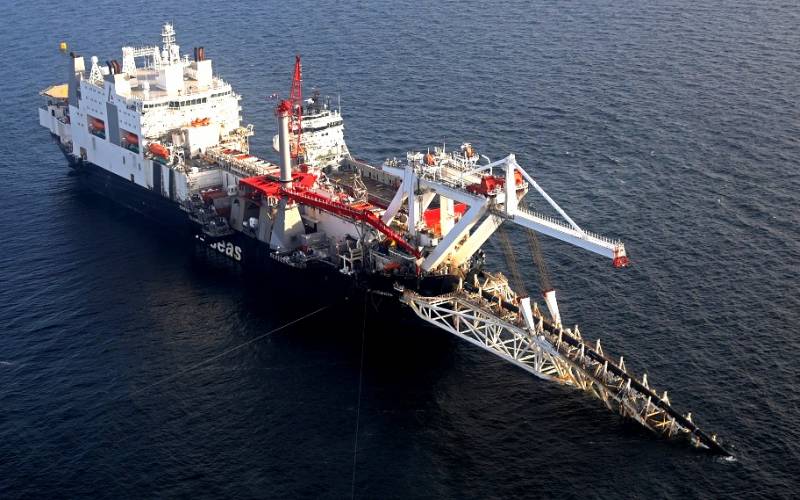 Before, the main line builders expected that the gas pipeline, through which "blue fuel" was supposed to go from Russia to Germany, would be laid through Danish territorial waters near the island of Bornholm.
An application for laying the highway was filed two years ago. And since then, no reaction from the Danish kingdom has followed.
While Finland, Sweden and Germany have long and without problems allowed the laying of a gas pipeline through their territorial waters, Denmark has begun to do everything possible to slow down the construction of the gas pipeline. But since it is quite difficult to give a direct refusal to the application, in Copenhagen they decided simply not to answer it and thereby slow down construction.
In this regard, Nord Stream 2 AG decided to withdraw the application sent to the Danish leadership. Now the attention of builders will be focused on routes bypassing Danish territorial waters.
If Copenhagen does not want to allow the laying of a gas pipeline in the Bornholm area, then the builders of the pipeline can easily do without the participation of the Danes.
In any case, Nord Stream-2 will be built. The head of Gazprom Alexei Miller and representatives of European countries extremely interested in Russian gas supplies are no longer in doubt.