During the day, the Russian Air Forces launched a series of missile and bomb strikes against large bases and strongholds of jihadists-"barmalei" in the Syrian provinces of Idlib and Latakia. The mountainous surroundings of the city of Kabani (Latakia province) were subjected to blows, which the terrorists from the Khayyat Tahrir al-Sham group (KhTSh - banned in Russia) turned into their fortified area. Also hit was the former Taftanaz helicopter base (Idlib province), which has become a serious supply base and center for the production of UAVs.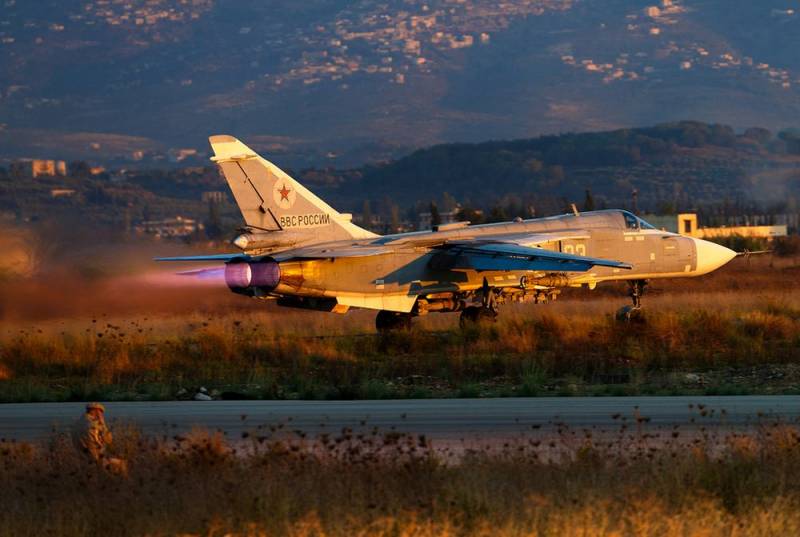 It should be noted that the Russian Aerospace Forces strike at rear targets of militants. This is done in order to destroy as many weapons as possible,
equipment
and ammunition still in stocks so that they do not get to the front line, thereby disrupting the supply. At the same time, Turkey has been preparing for some time to seize Taftanaz for use for operational monitoring of the region.
At the same time, the Syrian Air Force significantly intensified. Over the past week, they conducted a number of operations west and southwest of Aleppo - in the areas of hostilities included in the "Big Idlib" (Idlib provinces and partially Hama, Aleppo and Latakia). It is reported that strikes were made on the former base of the 46th regiment, convoys of supply vehicles moving to this base and militant transports on the M-5 highway (Aleppo - Idlib).
At the same time, on June 26, 2019, local information sources reported, however, without details, that the air defense systems at the Khmeimim airbase, where the Russian air forces are based, repelled an attack by UAVs.