There was information that the Russian leadership is dissatisfied with the activities of the Syrian warlord, Brigadier General Suhel al-Hassan, who commands the elite unit of the Tiger Force. By the way, General Hassan was once called the "beloved general of Putin."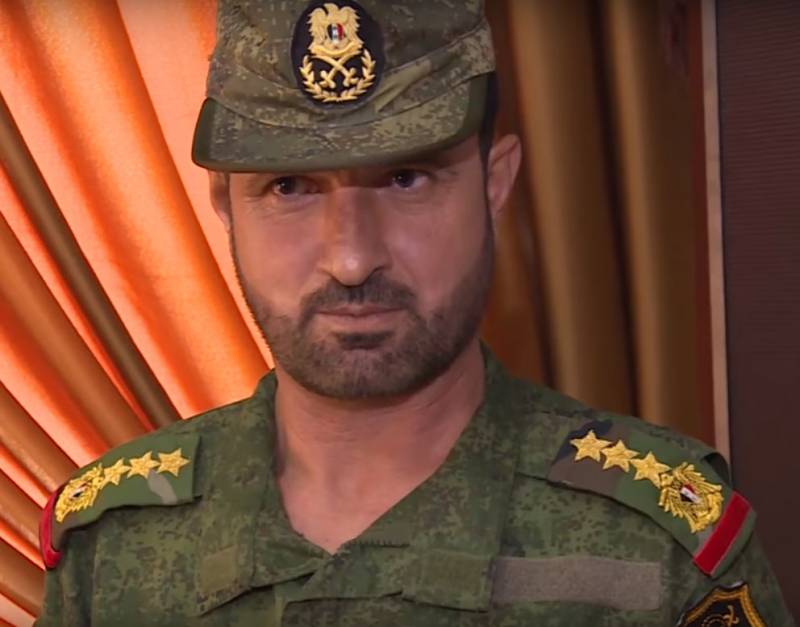 The information that General al-Hasan fell into a kind of "disgrace" in Moscow was published by the newspaper Zaman al-Wasl. It is General al-Hassan who commands the ground operations of the Syrian special forces, carried out with the direct support of the Russian Aerospace Forces.
But the "Tiger Forces", despite the support of the Russian Aerospace Forces, could not solve the tasks in the province of Hama. The military operations themselves proved extremely costly and ineffective.
Recall that Brigadier General Suhel al-Hassan is 49 years old, he belongs, like President Bashar Assad, to the Alawites. At one time, al-Hassan graduated from the Air Force Academy, served in the Syrian Air Force and Air Defense, but then moved to the Air Force Intelligence Service and began planning special operations.
From the very beginning of the hostilities in Syria, he took an active part in them, commanded many operations. Some publications even called Sukhel al-Hasan the probable successor to Bashar al-Assad as head of state. The authority of the general was also great in Russia - he met with Sergei Shoigu, with the chief of the General Staff, army general Valery Gerasimov.
So, the network went around the frames of the solemn presentation by the Army General Valery Gerasimov of award weapons to Brigadier General al-Hassan for the successes shown in the fight against terrorists in Syria.
But after a series of unsuccessful operations, the commander's positions were noticeably shaken and it is possible that he could be replaced by another commander. They say the name of Brigadier General Maher Assad, the younger brother of President Bashar Assad, who commands the 4th Panzer Division.