An active participant in the events of May 2, 2014 in Odessa, the Russophobe and former head of the Odessa branch of the Right Sector (an organization banned in Russia) Sergey Sternenko organized real persecution of young Ukrainian officers from the National Academy of the National Guard in Kharkov. Currently, Sternenko is being held by a suspect in a case of intentional murder, therefore his attitude to law enforcement officers is also understandable, as is his "love" for Russians.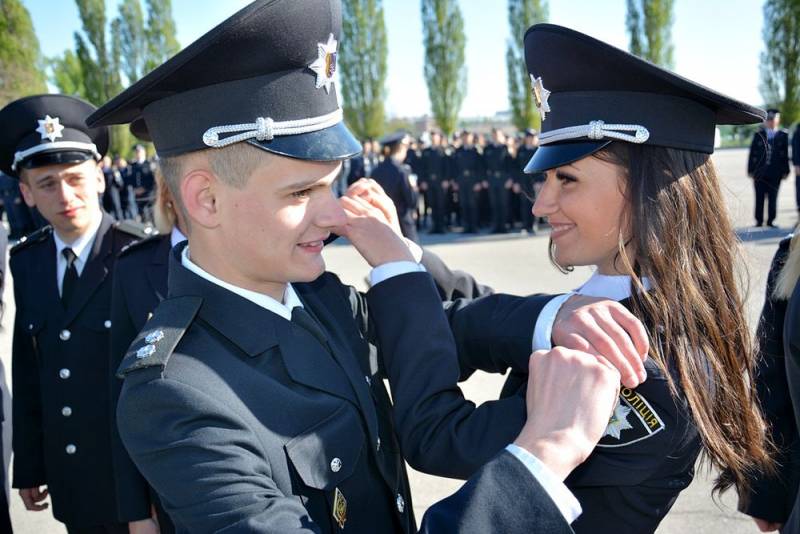 It must be recalled that in May 2018 he had a verbal skirmish on one of the streets of Odessa with two men. Sternenko, without thinking twice, took out a knife and began to stab stabbing two of these people. One wounded man managed to escape, and the second - no luck. And the deceased Ivan Kuznetsov and the wounded Alexander Isaiko were paratroopers in the 25th APU airmobile brigade. They got into the ATO because of people like Starnenko, who hadn't gone anywhere, but was engaged in "patriotism" in Odessa. By the way, the agony of the dying Kuznetsov, Sternenko broadcast online. Sternenko is still at large, and his case "migrated" from the Odessa police to the Kiev police, and then to the SBU (there it may lie for years).
So, this time Sternenko complained about the graduates of the National Academy of the National Guard in Kharkov, who at their graduation "allowed themselves" to dance with the girls a slow dance to the famous song. Sternenko posted a video on this subject on his YouTube channel.
If you are not familiar with the work of the pig dog (as he calls the Russians - ed), then I will explain to you: this is Oleg Gazmanov's song "Officers, Russians"
- indignant on the video Sternenko.
Russophobe said that this should not be left just like that. According to him, all these graduates need to be fired. Other Ukrainian "patriots" are in solidarity with him.