From Nizhny Tagil (Sverdlovsk region) it is reported that the number of malicious payers of public utilities (housing and communal services) has increased in the city. They call themselves "citizens of the USSR." There are already dozens of them and their number continues to grow.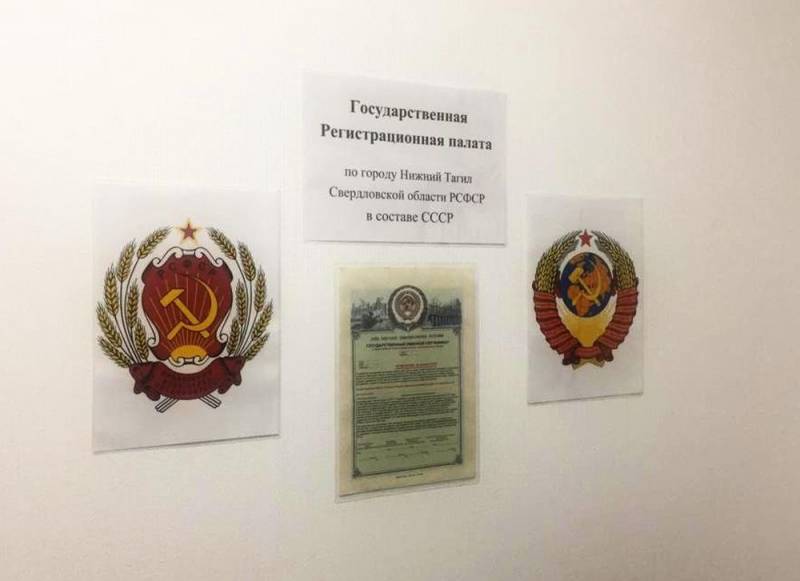 The portal informs about this.
Tagilcity
referring to the regional Office of the Federal Bailiff Service (FSSP). Moreover, the first cases of this kind were recorded by bailiffs back in 2017. In June 2019, most of these debtors are already "hanging" on several enforcement proceedings.
The total debt of the Nizhny Tagil "citizens of the USSR" for housing and communal services is 6,5 million rubles. and continues to increase. However, recently there have appeared among them those who, out of "ideological motives," refuse to pay on loans and borrowings, including mortgages. That is, the USSR did not interfere with borrowing them. For example, one family on a loan owes more than 1,3 million rubles.
It is noted that the UFSSP in the Sverdlovsk region has already revealed a certain suspicious pattern. They believe that in the region there is a certain organization of "activists of the USSR", more similar to a group of fraudsters. After all, local credit organizations give them loans, knowing full well about their bad credit history.
We realized that this is a whole structure in which people are helped to write these documents (justifying the illegality of the requirements for applicants for communal and other obligations)
- added the interlocutor of Tagilcity.
By the way, a resident of V. has already been disconnected from electricity for 13 times for a debt of over 100 thousand rubles. However, she arbitrarily connects and refuses to pay. And when bailiffs come to her, she accuses them of "treason" and claims that she is ready to pay the debt of only a "legitimate" organization. Why she does not take electricity from the "legitimate" organization, she does not specify.
Tagilchanka B. owes almost 1,5 million rubles. in 15 enforcement proceedings. Her 39-year-old son also uses the "laws of the USSR" and owes 463 thousand rubles. on a loan. Citizen M. owes 902 thousand rubles. for unpaid loans. Five loans in the amount of 250 thousand rubles. not paid "citizen of the USSR" Sh.
Moreover, as it turned out, in Nizhny Tagil there is a certain self-proclaimed "interim head of the city" Pyotr Afanasenko. He was born in Donetsk, and since the spring of 2016, he has been engaged in "enlightening" the inhabitants of Nizhny Tagil. He claims that every "citizen of the USSR" is a real billionaire and is entitled to a personal certificate of 14,8 billion Soviet rubles.