On June 17, 2019, it became known that a group of Russian milk workers, represented by several dairies that received permission to supply their products to China, decided to file a class action lawsuit against a Chinese company from the city of Mudanjiang, Heilongjiang Province. This is due to the fact that the aforementioned company from China has registered trademarks of Russian enterprises.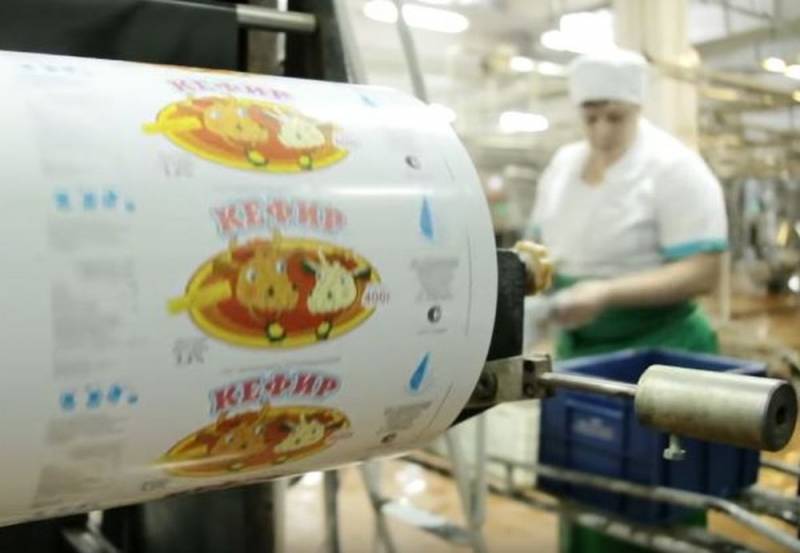 Reported it
RIA News
Director of Electronic Commerce Development of Russian Export Center JSC (REC) Alexey Murzenok. It should be noted that the REC is a state export support institution, which was created in the structure of Vnesheconombank (VEB) with the support of the Russian government (CEO Andrei Sleptsov).
Murzenok said that at the end of December 2018, Russian dairy plants received an import license, and on January 28, 2019, the aforementioned Chinese company registered the trademarks of these Russian dairies for themselves.
Now our dairies are filing a class action lawsuit in order for brands to take back
- clarified Murzenok.
At the same time, Murzenok noted that the Chinese "comrades" from the dairy company did not violate anything. By the way, what kind of Russian companies and which particular Chinese company are not discussed, however, as well as trademarks.
She simply registered them for herself, but we missed, our dairies were late with this, perhaps the Ministry of Agriculture did not warn, they just waited a long time
- stressed Murzenok.
What are the chances of Russian companies winning the court is unknown. Why Russian businessmen and officials "blinked", "did not warn" and "just waited a long time" for no answers. Who will ultimately be responsible for this is also unknown. Moreover, the general public about this issue generally became known after six months. And this was reported from the "institute", which should promote Russian exports.
On the other hand, this story is so big between the two countries with milk, maybe the Chinese side would help us with something, maybe they would talk to this company so that they would somehow give away the brands
Murzenok added helplessly.
The protocol on mutual deliveries of dairy products was signed at the end of 2018 by the Rosselkhoznadzor and the main customs department of China. Initially, only 10 Russian dairies received permission, but in April 2019, the Chinese side expanded the list of Russian dairies to 33. At the end of May 2019, deliveries of Russian dairy products to China began.