After the death of Republican Senator John McCain (Arizona), the United States began a real capitalist competition for the title of chief Russophobe of the country. The Republican Senator John Barrasso (Wyoming) stands out especially against the general background; he is now a "generator of ideas." On June 13, 2019, he and another 10 of his "twin-brothers", Russophobes (Republican senators), submitted to the US Congress his next bad-smelling initiative - the ESCAPE Act (Energy Security Cooperation with Allied Partners in Europe Act).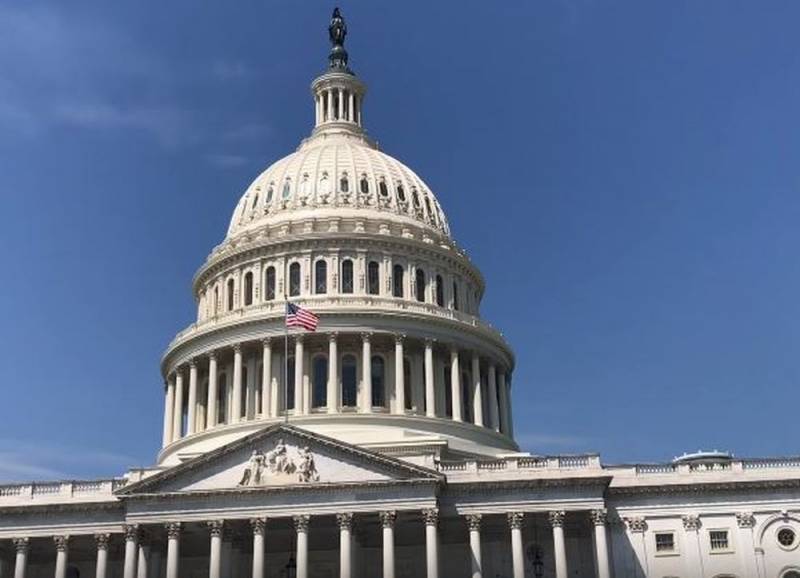 The new bill not only provides for another portion of sanctions against the Nord Stream 2 gas transportation project, it also applies to other Russian gas pipelines, and also aims to accelerate LNG supplies from the US to NATO allies. This was reported by the press service of John Barrasso.
Today, US Senator John Barrasso introduced a bill that allows NATO members to avoid political pressure and manipulation from Russia. <...> The bill provides for the imposition of sanctions against the Russian gas pipeline Nord Stream II and will accelerate the export of US natural gas to NATO allies
- said in a statement.
President Trump was right in saying recently that Germany would become a hostage to Russia if it continued to work with the Russian Nord Stream II gas pipeline
- quoted Barrasso.
According to the Russophobe editor, this bill will deprive Russia of geopolitical weapons. Barrasso is confident that his bill will enhance the energy security of NATO countries, "providing them with reliable and stable American energy resources." The bill requires the U.S. Department of Energy to remove all barriers to uninterrupted US LNG exports. The senator is very concerned that "some US European allies are increasingly dependent on Russian gas."