Victory business jet got a chance to become serial. The Russian group of companies S7 plans to invest 14 billion rubles in the construction of a plant for the production of the aforementioned light aircraft in Stupino, Moscow Region. The corresponding agreement between the Governor of the Moscow Region Andrei Vorobyov and the Director General of S7 Airlines (structural unit of S7) Vladimir Obyedkov was signed at the St. Petersburg Forum.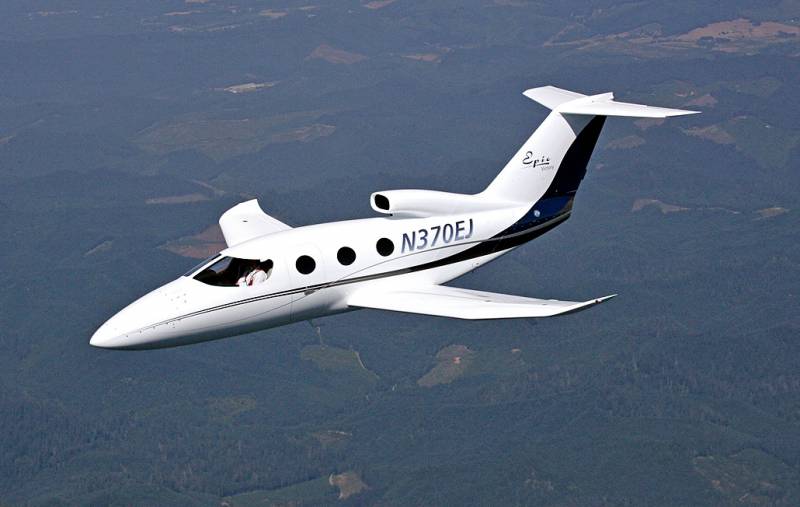 According to information published by Interfax, the construction of the facility will begin in late autumn of this year, and its completion is scheduled for the 3rd quarter of 2025. In turn, the governor's press service said that in addition to the business jet manufacturing plant, it is also planned to build a training center for pilots and a site for maintenance and repair of aircraft in Stupino.
Recall that the Victory aircraft, which was developed back in 2007, is the brainchild of the American company Epic Aircraft. Then, after bankruptcy, in 2012 the assets of the organization were acquired by the Russian holding Engineering (now called S7 Technics), which is part of the S7 group.
Victory business jet is a single-engine turbojet aircraft capable of accepting up to 5 passengers and developing a cruising speed of 602 km / h. At the same time, the take-off weight of the device is 2721 kg, and the flight range reaches 2220 km. According to the developers, the new aircraft will be made from carbon composites.