Recently we
Reported
how the World Bank Group (WB) discovered Russia's GDP growth despite Western sanctions. And so, on June 10, 2019, this international structure published the next "Report on
the economy
Of Russia "(41st edition). In it, the WB confirmed that in 2018 the growth of real GDP in Russia exceeded expectations, but named the key external and internal risks that the Russian economy may face in 2019.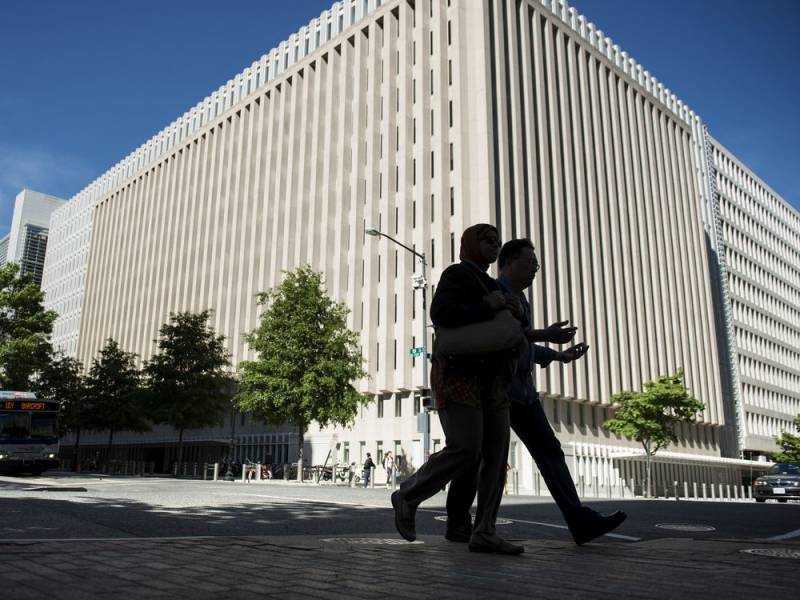 So WB
accounts
to state that despite the sanctions, in 2018 the growth of real GDP in Russia exceeded all their expectations and previous forecasts, reaching 2,3%. At the same time, he emphasized that all this became possible due to the "one-time" effect of construction projects in the energy sector and infrastructure. Therefore, for 2019, the WB predicts real GDP growth in Russia by only 1,2%. At the same time, for 2020 and 2021 the WB forecast for Russia is higher. In these years, "promised" at 1,8% to the growth of real GDP in Russia. Moreover, frankly sad that Russia has a low level of public debt, significant macro-fiscal reserves remain and there is a surplus at all levels of the budget system.
The WB clarifies that "in comparison with developed economies," Russia spends less on health and education. According to the WB, the redistribution of funds in favor of these categories of expenditures will improve the efficiency of public spending in general. At the same time, the WB displeases the "high concentration and dominant role of the state" in the banking sector. A slight decrease in the poverty level of Russia is noted, although it is specified that this level still remains at a double-digit mark. Moreover, many households are close to the poverty line and do not have formal employment. But an increase in informal employment was noted. Moreover, almost no new jobs are being created at medium and large enterprises in the formal sector.
After that, the WB identified the key risks for the growth of the Russian economy in the medium term. External risks of GDP growth are associated with the following three factors: the expansion of economic sanctions, the resumption of turbulence in the financial markets of EMDE countries, a sharp drop in oil prices and the complication of world trade conditions. As for the internal risks for Russia, they are associated with two key factors: the double-digit growth in lending to households and the insufficiently effective implementation of state infrastructure projects.
Apparently, the World Bank did not follow the long-term speeches of Anatoly Chubais, Chairman of the Management Board of the Rusnano Management Company (RUSNANO Management Company). He regularly advises the Russian government to spend less money on health and education, and suggests increasing the cost of electricity for the population.