We recently reported how the Russian government
going
to transfer the Federal State Unitary Enterprise "Crimean Railway" a fleet of passenger cars from the state vertically integrated company JSC "Russian Railways" and that in both directions on the railway part of the Crimean bridge
laid
about 66% of the rails (25 km. of 38 km.). And so, it became known that the opening of a regular railway link between Crimea and mainland Russia could take place ahead of schedule (it was December 8, 2019).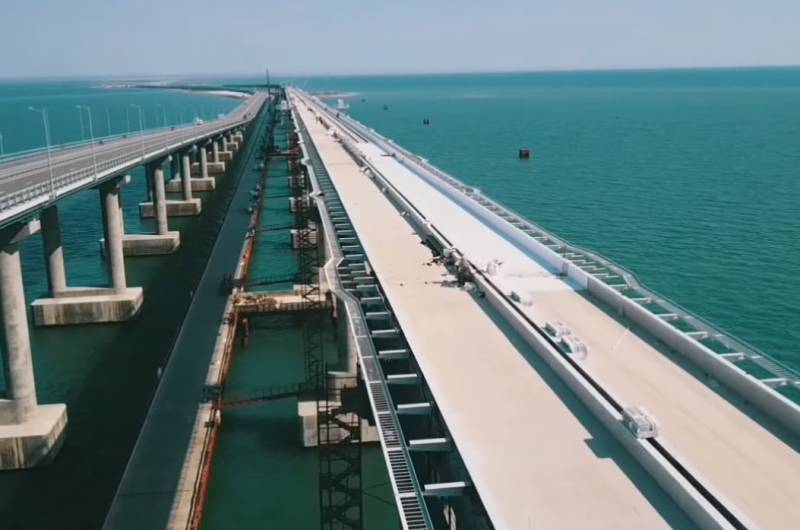 In any case, the pace of construction work allows this to be done. This, without hiding emotions, was declared by the head of the Republic of Crimea Sergey Aksenov on the sidelines of the XXIII St. Petersburg International Economic Forum (SPIEF-2019).
There are no time lags by rail. Judging by the pace that goes, it is likely that trains will go to Crimea ahead of schedule
- said Aksenov.
He emphasized that thanks to the railway connection, Crimea will become more accessible for residents of different regions of vast Russia. And it's hard to disagree with Aksenov. By the way, the train schedule is already being formed.
Purely systematic work is underway, at least to resume railway communication in the framework of how it is now in all subjects of the Russian Federation
- specified Aksenov.
It should be recalled that the Crimean bridge is the longest bridge not only in Russia but also in Europe. Its length is 19 kilometers. The automobile part started operating in May 2018 and now, in 2019, the railway part should be commissioned.