Recently we
Reported
that the production of the latest medium-range airliner Irkut MS-21 ("The 2021st Century Mainline Aircraft") will begin in 2019 and how much more money is needed for this. And so, on the sidelines of the XIII St. Petersburg International Economic Forum (SPIEF-2019), the head of Rostec state corporation Sergey Chemezov told reporters that he hopes to sign a solid contract with the state-owned airline Aeroflot before the end of 35, to supply an additional 21 MS-aircraft XNUMX.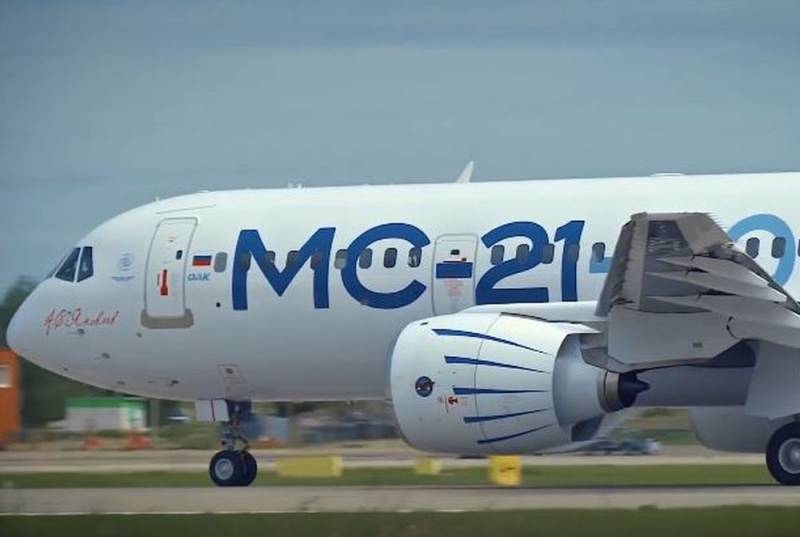 We have already signed a protocol of intent with them - before the end of the year, I hope we will sign a firm contract. By this time, we will already know for sure when the MS-21 will go into production
- said Chemezov.
It should be noted that on February 1, 2018, the head of Aeroflot Vitaly Savelyev and the head of Rostec Sergey Chemezov signed a memorandum on the supply of 50 MS-21 aircraft. On the same day, a firm contract was signed between Aeroflot and Aviakapital-service (Rostec leasing company). The amount of the contract exceeded $ 5 billion. So there is a high probability that Aeroflot, in the coming years, will become not only the first, but also the largest operator of the MS-21.
We remind you that the MS-21 is a new-generation narrow-body passenger aircraft with a capacity of 163 to 211 passengers. His first flight took place on May 28, 2017. The start of mass production was postponed several times. The aircraft has many advantages, but also many foreign competitors. The aircraft is economical and environmentally friendly, and the heavy-duty composite wing can significantly improve aerodynamics.