Exacerbation
political
the situation in Kosovo "talked" with the authorities of the unrecognized entity. Kosovo leader Hashim Thachi said that if the EU does not accept the self-proclaimed state, Kosovo will unite with Albania.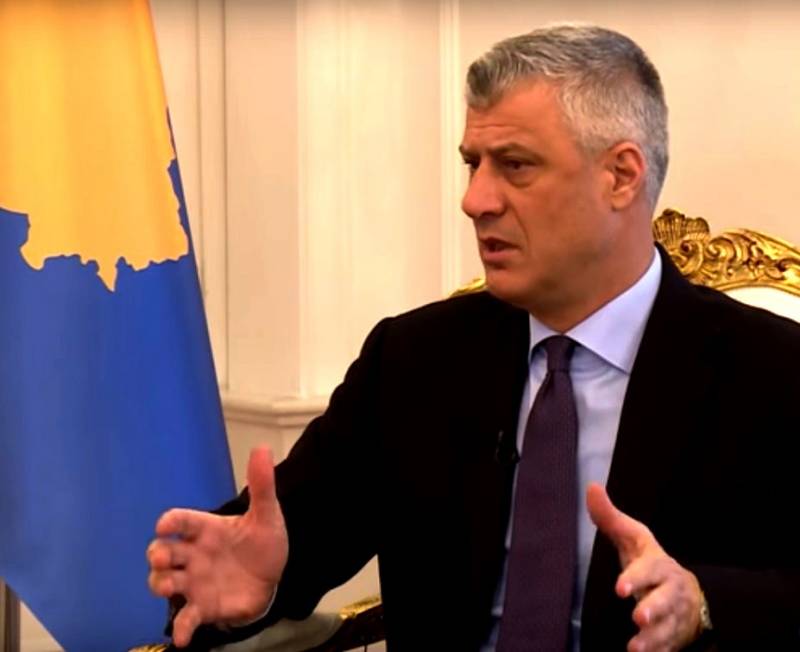 In fact, the unification of all lands inhabited by Albanians is an old dream of Albanian nationalists. "Great Albania", which the Albanian fascists dreamed of in their time, collaborating with Benito Mussolini, in their opinion, should have included the lands of modern Albania, Greek Epirus, Macedonia, Kosovo and Metohija, part of Montenegro.
Hashim Thachi also claims that the unification of Kosovo and Albania will restore some kind of historical justice, forgetting, however, that Kosovo is the historical land of the Serbs, which the Albanians began to populate already in the Ottoman period of the history of the Balkan Peninsula.
Nevertheless, the Kosovo leader, feeling support from the United States, became insolent to such an extent that it threatens even a united Europe.
We can do this through parliamentary resolutions or through referenda in Kosovo and Albania ... If the EU does not want to accept two Albanian states with two flags, let them only accept one flag,
- emphasized Hashim Thachi.
True, the Kosovo leader forgot to ask the Albanian authorities what they think about this and whether they need such a problematic, potentially explosive region as Kosovo, as part of the country.