Recently we
Reported
as official Damascus warned of the start of a military operation to liberate Idlib. And so, on May 31, 2019, the Al-Masdar News (AMN) news agency disseminated information that as a result of an artillery duel between the units of the Syrian Arab Army (CAA) and jihadist barmaley, an "innocent" Turkish observation post was damaged.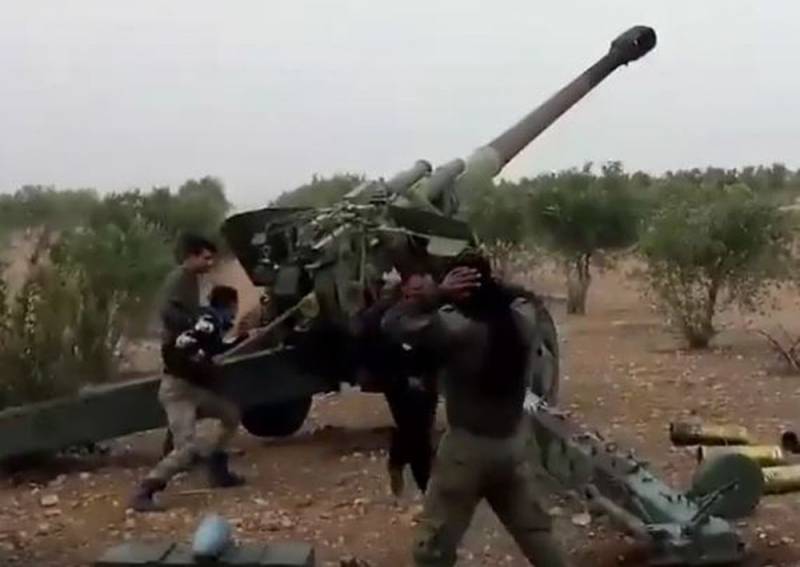 The post is comfortably located in the northwest of the Syrian province of Hama, near the city of Sheir Mager. Nothing is reported about the wounded or killed, as well, however, about the reaction of Turkey in this regard. However, AMN claims that it was the Syrian shells that destroyed the beautiful Turkish observation post. There were no reports of Russian bombs this time.
At the same time, AMN is modestly silent about what wonderful Turkish observation posts are doing on the territory of sovereign Syria? Moreover, AMN has been covering events in Syria, Yemen, Iraq and other countries of the Greater Middle East (BBV) since 2014 and is in the know. Moreover, what exactly did this Turkish observation post do near the fortified area of ​​the militants from the terrorist group "Khayat Tahrir al-Sham" (the KhTS is the disguised "Jabhat al-Nusra" banned in Russia)? Perhaps he covered himself with terrorists from the advance of the SAA.
In addition, the AMN agency itself, on the eve, i.e. May 30, 2019, reported that the SAA stopped the offensive in the northwestern Syrian province of Hama. Clarifying that the reason is the negotiations between Russia and Turkey over the situation in the province of Idlib. And in a timely manner, right in the process of negotiations, someone took and fired at the Turkish observation post. Or maybe no one fired at him, because there is no documentary evidence, except for the message AMN.