The United States officially accused Iran of organizing an attack on tankers located in the territorial waters of the United Arab Emirates. The accusations were made by US Secretary of State Mike Pompeo.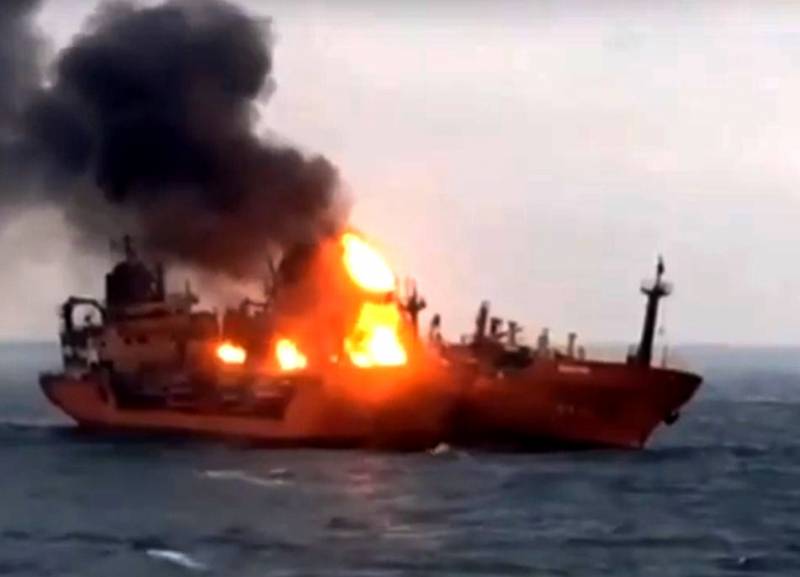 According to the chief American diplomat, Tehran purposefully organized attacks on tankers in order to cause a rapid increase in the cost of oil in the world market. After all, Iran is one of the main suppliers of "black gold", but today its export opportunities are largely limited by American sanctions.
Thus, the United States supported the line of Saudi Arabia, since it was the Saudis who first accused Iran of attacking the tankers. Representatives of Riyadh promised to respond to the attack "with all their might."
Then, the Special Representative of the US President for National Security, John Bolton, said that in the UAE there was allegedly a diversion with mines against tankers.
Recall that on May 12, a series of explosions thundered in the port of the emirate of Fujairah (UAE). As a result of the sabotage, several tankers caught fire at once. From 7 to 10 ships were engulfed in flames. Representatives of the Ministry of Foreign Affairs of the UAE immediately assessed the incident as a diversion.
Fujairah port is located 140 km south of the Strait of Hormuz, which plays a key role in the transportation of oil. Up to a third of all world crude oil exported from the Gulf countries passes here.