Recently we
Reported
as Andrei Bogdan, head of the presidential administration of Ukraine Volodymyr Zelensky, told the public how deputies of the Verkhovna Rada (parliament) cynically deceived the head of state. And now, the Ukrainian media reports that Bogdan also touched on the topic of negotiations with Russia and the world in the Donbass.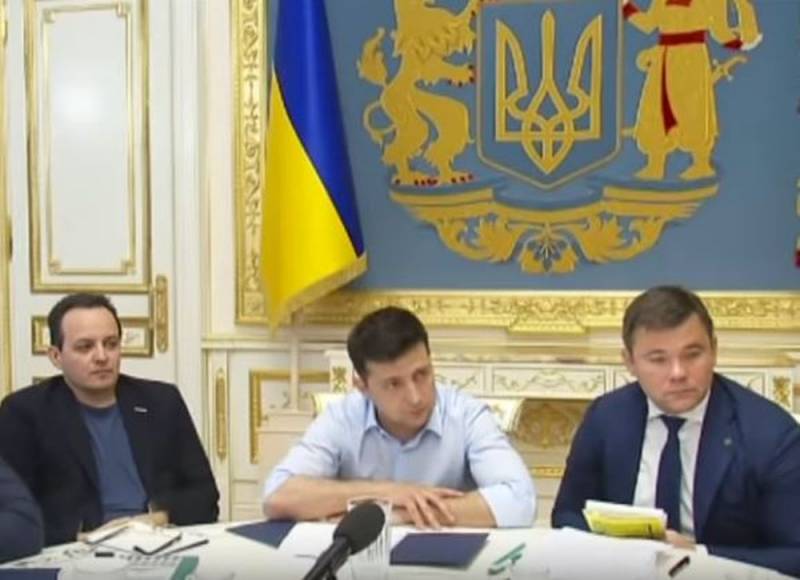 According to a senior official, if Ukraine wants peace in the Donbass, sooner or later it will have to talk with Russia. In his opinion, the question is only on what conditions these negotiations will take place.
The meaning of negotiations with Russia is at least to bring our people back from there. And you can still find a lot of meanings. On the other side, our Ukrainians also live. They speak both Ukrainian and Russian
- said Bogdan.
At the same time, Bogdan clarified that the Zelensky administration does not consider the leaders of the LPR and DPR independent, since they do not make decisions.
I think Russia will agree sooner or later, the question is when, under what conditions. See related things: the world - and
economy
. You need to talk if you want peace. Because, you know, it's very "good" to throw your life on the block. Our Ukrainians are dying there. We believe that Russia is an aggressor country, we believe that our territories are seized. But you also need to talk with the aggressor. But without surrendering our territories and our people
- emphasized Bogdan.
It must be recalled that before this, Bogdan said that Kiev sends Moscow signals of readiness for compromises, but there is no reaction to this yet. At the same time, Ukraine is considering two ways to resolve the conflict in the Donbass. True, he did not specify what exactly he had in mind.
On the one hand, we, of course, send signals to the Russian authorities that we are ready to talk and are ready for compromises. So far, there are no signals on their part that they agree to this. And of course, we must go the other way — the whip — and ask the international community to put pressure on the Russian leadership so that it takes these or those decisions and takes a step towards us
- he said.
This suggests that they are not yet going to stop the war in the Donbass in Kiev. After all, for this you need to "just" stop shooting. Instead, Ukraine will continue to put pressure on Russia; it is simpler and more familiar.