It is no secret that since May 21, 2019, the head of the presidential administration of Ukraine, Vladimir Zelensky, has been Andrei Iosifovich Bogdan, an experienced lawyer for businessman Igor Kolomoisky and former leader of the UKROP party, Gennady Korban. So, there is no need to doubt his competence in a wide range of legal issues related to Ukrainian reality.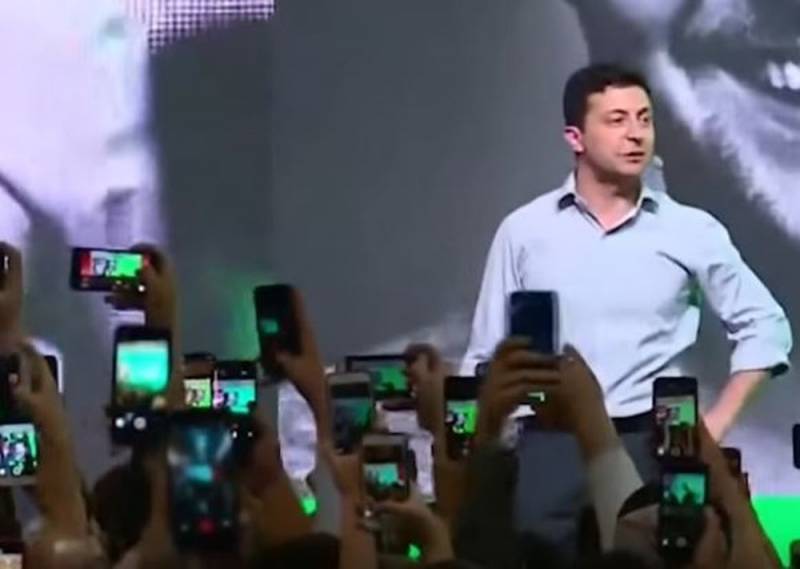 Therefore, it simply cannot but cause surprise that Bogdan made a public statement "smacking" of frank naivety. A senior official said that leaders of factions of the Verkhovna Rada of Ukraine (parliament) cynically deceived the head of state at a meeting before considering amendments to the country's electoral legislation in the session hall. After which he promised to publish a video and a transcript of these negotiations.
We will not only publish a transcript, but also a video where there will be statements by all the leaders of the factions [Rada] who supported, and then sharply changed their minds overnight
- said Bogdan on the air of the channel "1 + 1" (owned by Igor Kolomoisky).
We learned this lesson. And I think that the "majority" will not help them, and the party "Servant of the People" will show decent results not only in the party system, but also in the majority districts
- added Bogdan.
Bogdan emphasized that this was an "unexpected lesson." True, he did not specify for whom. For the young president, who hopes that predator politicians have the conscience and decency, he himself had in mind. Although it's unlikely that Bogdan is not a "boy" in
policy
.
In 2007, in the elections to the Verkhovna Rada of Ukraine, he was a candidate from the Our Ukraine-People's Self-Defense bloc (No. 93 on the list). In the period 2008-2010, he worked as Deputy Minister of Justice of Ukraine. Then, in 2010-2011, he was Deputy Minister of the Cabinet of Ministers of Ukraine - Government Commissioner for Anti-Corruption Policy. Since February 2011, he became an adviser to the Prime Minister of Ukraine Mykola Azarov. And in the period from July 2013 to March 2014, he was again the government representative for anti-corruption policy. In 2014, in the elections to the Verkhovna Rada of Ukraine, he was a candidate from the Bloc Petro Poroshenko (No. 74 on the list). As you can see, he managed to jump well in Ukrainian politics, he knows many and knows him, and then he threw a tantrum.
We remind you that the Verkhovna Rada of Ukraine on May 22, 2019 did not introduce the President's Bill on Amending the Electoral Law of the Country on the agenda. According to the bill, it was envisaged to introduce a proportional electoral system (only party lists) and reduce the entry barrier to 3% (now 5%). However, only 92 of the 226 required deputies voted to include this document on the agenda.