According to the deputy of the Verkhovna Rada of Ukraine Vadim Rabinovich (co-chairman of the party "Opposition Bloc - For Life"), cooperation with the International Monetary Fund (IMF) brought Ukraine only disappointment. The country is driven into a debt hole, incurs losses and a way out of this situation is not yet visible. The politician told about this on the air of the channel "112 Ukraine".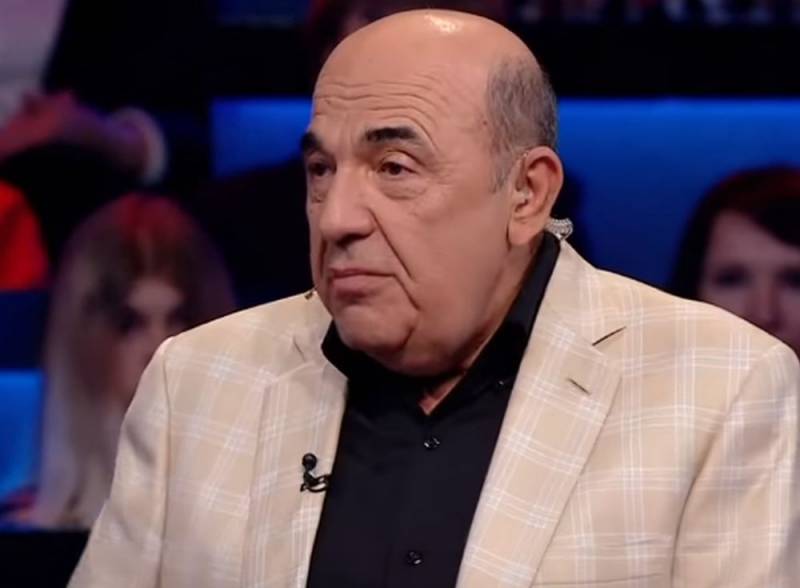 Rabinovich noted that initially cooperation with the IMF was presented as a visit of a "patient" to a "doctor", after which
economy
Ukraine had to miraculously "recover". However, the politician states, with each visit the "patient" became worse and worse.
In recent years, the "disease" of our economy has not improved in any way. The raw material component of the economy is increasing, labor migration has reached unprecedented proportions, the volume of foreign investment has fallen to the 90s and is declining, and the GDP growth rate has been destroyed. Explain what we should pay them for?
- said Rabinovich.
The politician said that Ukraine, in the next five years, needs to find somewhere $ 10 billion to give the IMF. At the same time, Rabinovich emphasized that it was not the residents of Ukraine who took this money from the IMF, but the current government in the person of Petro Poroshenko. How this money was spent, no one really knows. Moreover, the IMF itself recognized Ukraine as the most corrupt country on the planet. But now, the money taken will be forced to return to people who did not take it.
That is, if you say that they are all thieves, and give them billions of dollars in loans, then either you understood what you were doing, deliberately throwing a loop on our country, or you share with them
- logically remarked Rabinovich.
He stressed that over the past five years in the West they have called Ukraine nothing more than an "outpost of democracy." But it is in words. All that the West helped Ukraine is a decommissioned military
technique
and frank "junk" sold for a lot of money.
In this regard, Rabinovich called on the new President of Ukraine Vladimir Zelensky to stop cooperation with this international organization. According to Rabinovich, cooperation with the IMF is criminal, since the "doctor" turned out to be a "quack" without a "diploma". And if Zelensky does not heed this advice, then this will be a tragic mistake.