The head of the Ministry of Industry and Trade of Russia (Ministry of Industry and Trade) Denis Manturov said that they would not reduce the production of Sukhoi Superjet 100 (SSJ 100) airliners. And the minister logically substantiated his words to reporters.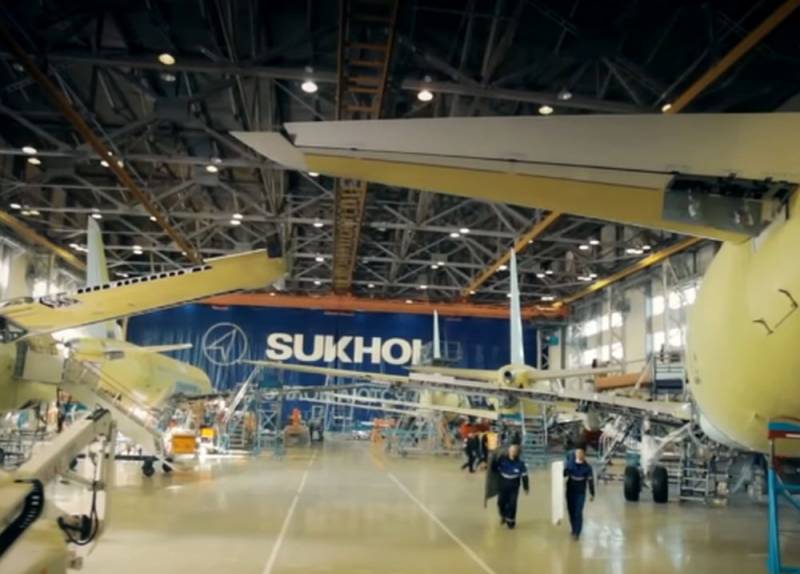 Why should we cut production? Did someone refuse to buy aircraft from us? No production cuts planned
- said Manturov.
As for the suspension of flights, we (the Ministry of Industry and Trade - ed.) Do not make such a decision
- added Manturov.
In turn, the head of the Ministry of Transport of Russia (Ministry of Transport) Yevgeny Dietrich said that after the crash of the SSJ 100, which occurred on May 5, 2019 at the Sheremetyevo airport, the number of cancellations and delayed departures of such aircraft did not change.
The situation has not changed, delays and cancellations have occurred before. Colleagues, you just wrote less about them. I can't say that now in this sense the situation has changed dramatically
- the minister explained to reporters.
We remind you that on May 5, 2019, the Aeroflot SSJ 100 airliner suffered
crash
during an emergency landing. On board were 78 people: 5 crew members and 73 passengers. As a result of the ignition of the aircraft, 41 people died: 40 passengers and 1 crew member. In total, 139 SSJ 100 are currently in operation: 106 - in Russia and 33 - abroad.