Recently we
Reported
as the "best prime minister of all time" Volodymyr Groysman gathered for the elections to the Verkhovna Rada of Ukraine in order to preserve the "routine". Then he expanded sanctions against Russia, but Moscow promptly
reacted
on this.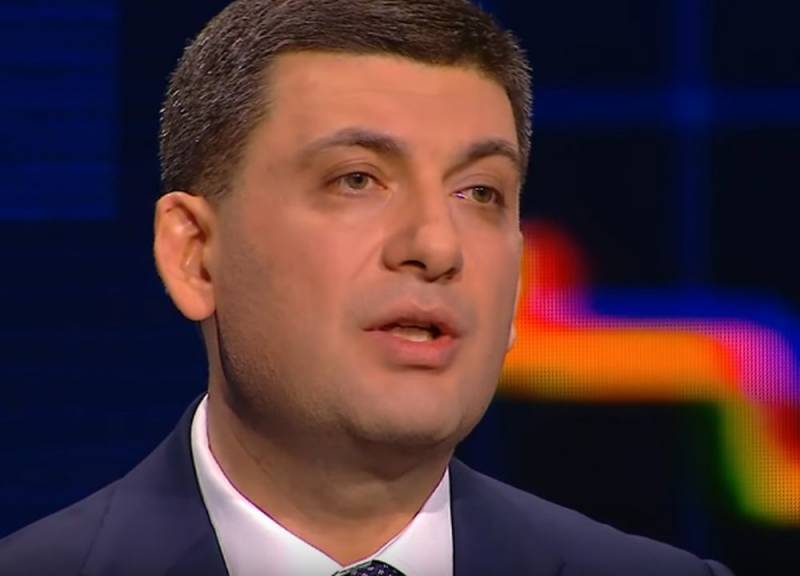 But Groisman's "patriotism" requires continuation, because very soon he will not be able to PR at such a high level. Therefore, his government has already prepared the next package of sanctions against Russia. It provides for a ban on the supply of certain groups of Russian goods and the introduction of special duties on Russian products.
These are mirror measures - embargoes and special duties on Russian goods
Groysman said cynically.
Groysman assured that the sanctions apply to Russian goods, analogues of which are produced in Ukraine or can be replaced with alternative supplies. However, he did not go into details what exactly he means by "alternative deliveries". However, it is easy to guess that the "alternative" will be more expensive for the Ukrainian "Indians", but the local "sheriff" is of little concern.
It should be noted that the First Deputy Prime Minister of Ukraine (Minister of Economic Development) Stepan Kubiv said that the sanctions will affect industrial goods, mineral fertilizers, agricultural products, vehicles, plywood and other products. In addition, from August 1, 2019, Ukraine introduces an additional tax on goods of Russian origin.
From August 1, 2019, by a draft resolution, we establish a special tax on the import of goods from Russia as a percentage of the customs value, regardless of other taxes
- he said.
It is not difficult to guess what kind of "patriotism" of its leaders will lead Ukraine. This country is already one of the poorest in Europe and is not far off the day when it becomes the absolute leader in this matter. For example, recently we
Reported
how "patriotic" the railway communication between Ukraine and Russia is being destroyed (from the Ukrainian side).