Washington continues to exert systemic pressure on Tehran, including with the help of its armed forces, exacerbating the already difficult situation in the region.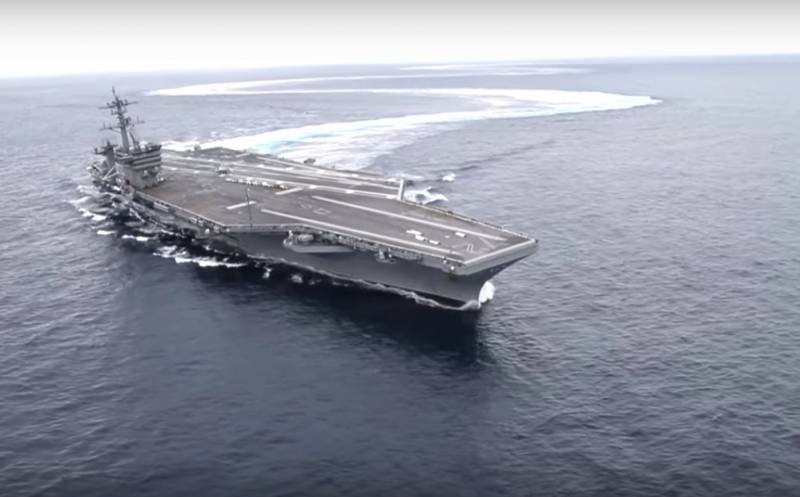 As follows from the statement of the adviser to the President of the United States on national security, John Bolton, the strike group of the US Navy ships headed by the aircraft carrier Avraam Lincoln, which hosts the tactical group of bombers, will be sent to the shores of Iran.
According to Bolton, in this way, the United States sends a "clear and unambiguous signal" to the Iranian leadership that any attempt on the interests of the United States will receive a "uncompromising answer in terms of strength."
Iran is under the responsibility of the United States Central Command (United States Central Command; USCENTCOM or CENTCOM).
Recall that after U.S. President Donald Trump announced the possibility of recognizing the Iranian Corps of the Islamic Revolutionary Guards (IRGC) as a terrorist organization, Iran, in turn, announced the recognition of the U.S. Central Command and all American soldiers in the Middle East as terrorists.
There is no doubt that militarily Iran is much weaker than the United States. However, even with this state of affairs, the aircraft carrier Avraham Lincoln risks becoming the first American aircraft carrier to be destroyed in battle in the XNUMXst century.