New infections are one of the most serious problems of modern mankind. After all, doctors, when confronted with them for the first time, do not know how to treat them, and modern pharmaceuticals do not produce drugs that could cope with the bacteria that cause these infections.
Recently, a report by specialists from the Centers for Disease Control and Prevention (CDC) was published in the United States. It says that in 2017, 221 new cases of infections were detected in the country that are caused by bacteria that are resistant to most antibiotics.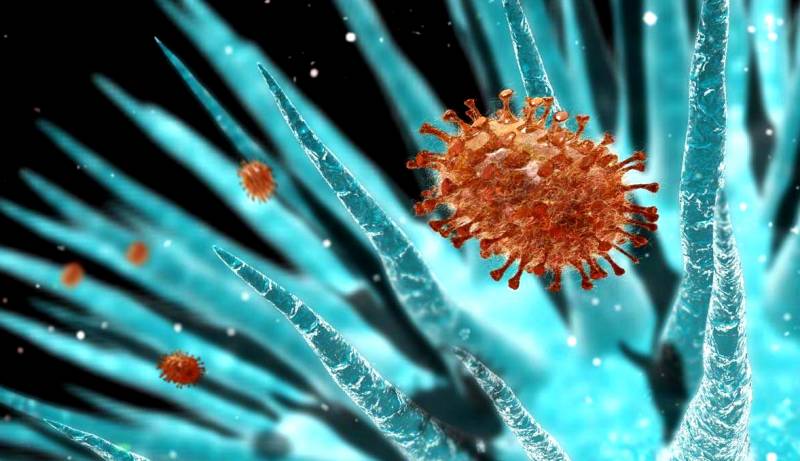 Antibiotic resistant microbes have been found in medical facilities. It turned out that one in ten people who do not have symptoms of the disease is, at best, a carrier of one or even several super-infections. The microbes that cause these infections are not susceptible to modern drugs. As a result of the transfer of drug resistance genes to other bacteria, apparently healthy people can endure diseases that are deadly to humanity.
The American report emphasizes the need for a quick analysis of microorganisms that may be suspected of antibiotic resistance. Specialists at the Centers for Disease Control and Prevention believe that medical institutions should devote themselves to identifying those people who can covertly endure superinfection, which will require increased attention to patients being transferred to other hospitals.
However, you should not panic. Now scientists are actively working on determining ways to treat dangerous superinfection. For example, in March 2018, it became known that Yale University scientists first cured a person of superinfection.
A 76-year-old American from Connecticut, who had an aortic aneurysm, underwent surgery, but a film of Pseudomonas aeruginosa bacteria formed on the implant. To defeat her, doctors used the most powerful antibiotics, but drugs could only reduce the growth of microbes. The complete destruction of bacteria seemed impossible. The man began to have disorders of the immune system, after which scientists used the bacteriophage OMKO1. It was extracted from a pond 65 kilometers from Yale University buildings. Bacteriophages managed to cling to the membrane of microbes and destroy them before they have time to do fatal harm to the body. Four weeks after discharge of the 76-year-old man, signs of the presence of bacteria on the implant disappeared.
Thus, further scientific research may well lead to the emergence of new types of drugs that save from superinfection. The main thing is that states do not skimp on the support of scientific research in the medical and pharmaceutical sectors - and then humanity will have a chance to defeat even the most dangerous diseases.