Recently we
Reported
as President of Belarus Alexander Lukashenko urgently needed money and he decided to raise the cost of transit of Russian oil through Belarusian territory by 23%. After that, as if by magic, substandard (dirty) oil materialized in the pipeline, which was not previously observed. Now the Belarusian state oil refining concern Belneftekhim accuses the world's largest Russian oil pipeline company Transneft of delaying the solution to the problem.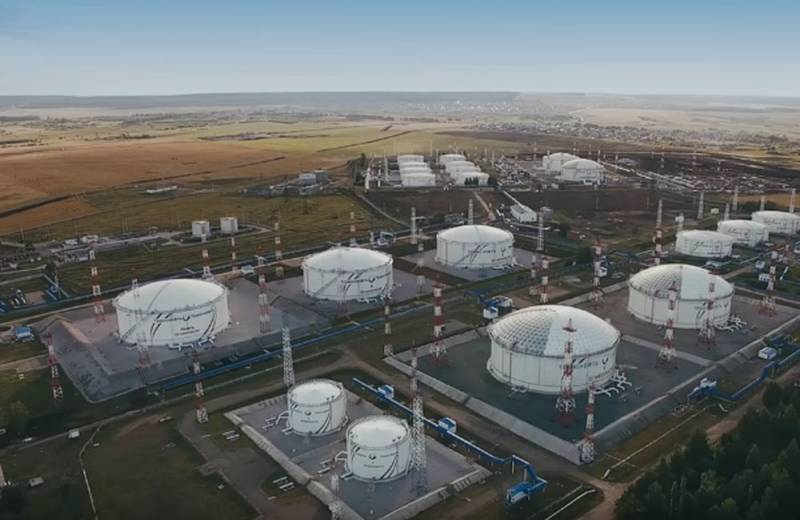 It should be noted that dirty oil appeared in the northern branch of the Druzhba trunk pipeline on April 19, 2019. At the same time, Minsk announced a desire to increase the cost of transit on April 5, 2019, and they wanted to introduce a new tariff from May 1, 2019.
BelTA, which refers to the press secretary of Belneftekhim Marina Kostyuchenko, conveys the opinion of the Belarusian side. So, Belneftekhim is offended by the fact that Transneft promised to solve the problem with low-quality oil in two to three days. However, the resolution of the issue was delayed and Belneftekhim believes that this could affect the reputation of Russian suppliers. In addition, Belneftekhim reported difficulties in the operation of the Belarusian pipeline transport and the Mozyr oil refinery. Belarusian comrades did not report difficulties with the processing of "cheap" and "high-quality" oil from Venezuela.
It should be recalled that on April 24, 2019, the Polish company PERN suspended the transit of Russian oil through the Polish section of the Druzhba pipeline, as reported by Andrey Verigo, chief engineer of Gomeltransneft Druzhba. He specified that the Druzhba oil pipeline from Mozyr to the west side was completely blocked, as Polish and German oil refineries (refineries) cannot accept and process oil of this quality.
By the way, the Polish oil refining company Orlen said they were ready for any development, as they had previously stocked up on raw materials. At the same time, on April 25, 2019, Czech Republic stopped import through the Druzhba oil pipeline.
It should be added that the Druzhba trunk pipeline is a whole system of oil pipelines passing through Russia, Belarus, Poland, Germany, Ukraine, Hungary, Slovakia and the Czech Republic. In turn, the representative of Russia's Deputy Prime Minister Dmitry Kozak, Ilya Dzhus, called the problem
technical
and promised that it will be resolved in the near future.