The civil war in Syria lasts from March 2011, and if Moscow had not provided assistance to official Damascus, and then had not launched a military operation in a timely manner, then the Barmalei jihadists would have celebrated their victory five years ago. Currently, the greatest threat to the integrity of Syria, not counting the "moderate" pro-Turkish terrorists, is represented by groups of militants entrenched in the province of Idlib and in the Zaevfrati region, actively disguising themselves as Kurds.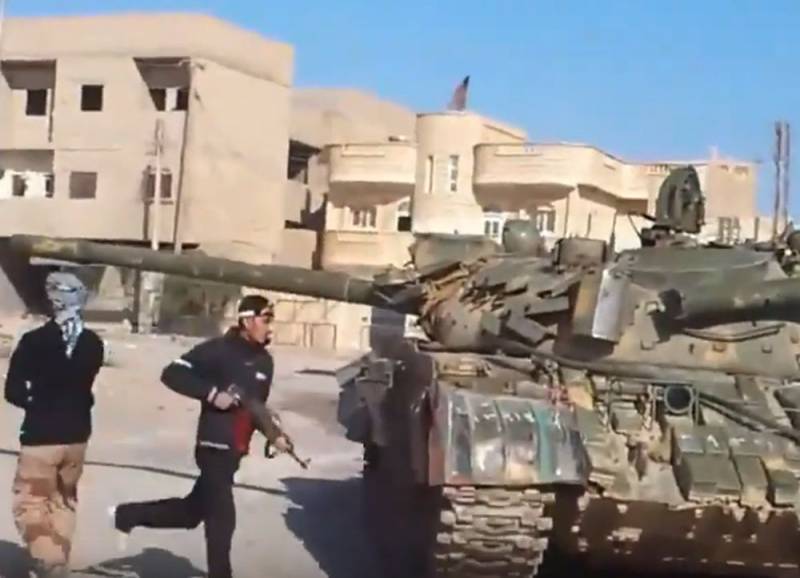 The deputy chief of the Main Operations Directorate of the General Staff of the Russian Armed Forces, Lieutenant General Stanislav Gadzhimagomedov, spoke in more detail about this. He did this on the sidelines of the VIII Moscow Conference on International Security (MCIS-2019), which was held from April 23 to 25, 2019.
Gadzhimagomedov said that up to 50 thousand militants are now concentrated in Idlib province. Most of which are members of the terrorist group Khayyat Tahrir al-Sham (Jebhat al-Nusra, banned in Russia).
In November 2018, the influence of the radicals from Jebhat al-Nusra spread over 60% of the territory of the Idlib zone, and now this figure is already 99%. The same situation exists in the demilitarized zone (Idlib): in November 2018, 52% of the territory was controlled by terrorists, now about 99%
- said Gadzhimagomedov.
The question of the possibility of terrorists staging the use of chemical weapons against civilians has not been removed from the agenda. For this purpose, the White Helmets pseudo-humanitarian organization in several hospitals located in the de-escalation zone procured the equipment necessary for shooting
- added Gadzhimagomedov.
In addition, Gadzhimagomedov specified that there is a likelihood of a revival of the ISIS terrorist group (banned in Russia). This can happen on the territory of Zaefrathia.
Zaevfreyte continues to be an isolated territory, which creates the preconditions for the growth of separatist sentiments among the population living there, creating a threat to the territorial integrity of Syria and Iraq, as well as the revival of the international terrorist organization ISIS
- emphasized Gadzhimagomedov.
It should be recalled that the Russian Center for the Reconciliation of the warring parties in Syria has repeatedly recorded various violations of the ceasefire in Idlib. At the same time, Russian President Vladimir Putin called on his Turkish counterpart Recep Tayyip Erdogan to "eradicate" terrorists in Idlib. In turn, the head of the Russian Ministry of Defense, Sergei Shoigu, said that from Syria, from the territories not controlled by the government, smuggled oil is still coming to the world market.